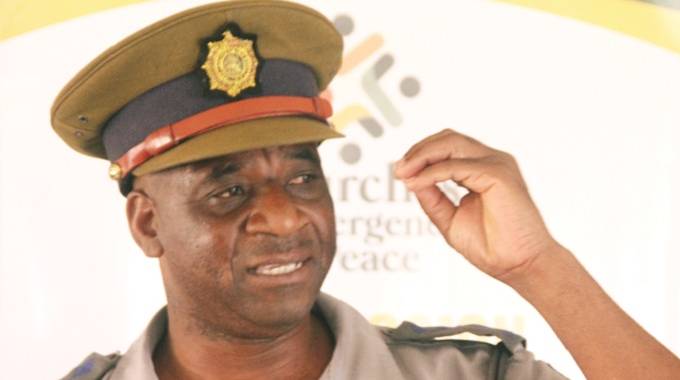 The Sunday News
Peter Matika, Senior Reporter
POLICE in Matabeleland South Province have arrested 10 cattle rustlers and managed to recover 20 beasts worth more than $300 000.
Police managed to arrest the rustlers in a joint operation with villagers from Bulilima District last week.
Matabeleland South provincial police spokesperson Chief Inspector Philisani Ndebele confirmed the arrest, noting that the recovered beasts were stolen from Guyu in Gwanda District.
"The recovered cattle bring the total number to 61 that were stolen in the province in recent months. Three of the suspects were arrested during an anti-stock theft operation in Bulilima District, namely in Bezu, Tjankwa and Mlomwe.
"Police received a tip-off from villagers who had lost cattle in a recently reported stock theft case," said Chief Insp Ndebele.
Chief Insp Ndebele said a villager from the area heard sounds of cattle moving near his homestead and alerted his neighbours.
"The suspects fled from the scene but were later apprehended. Villagers then notified police leading to the recovery of the beasts," said Chief Insp Ndebele.
He added that police would continuously and tirelessly work towards bringing an end to stock theft in the province.
"We appreciate the assistance we receive from members of the public. They should continuously work on tipping us off on such crimes. We would also like to urge members of the public to safeguard their cattle as well," he said.
Recently police intercepted and arrested a suspect at Jani Farm in Gwanda, who had been transporting a herd of 58 cattle and nine donkeys stolen from Botswana.
Police in Zimbabwe and Botswana recently launched a joint operation to prevent cross border stock theft.
The beasts are currently at Guyu Police Station and the suspect Nkosiyabo Gumbi has appeared in court in connection with the crime.
@peterkmatika