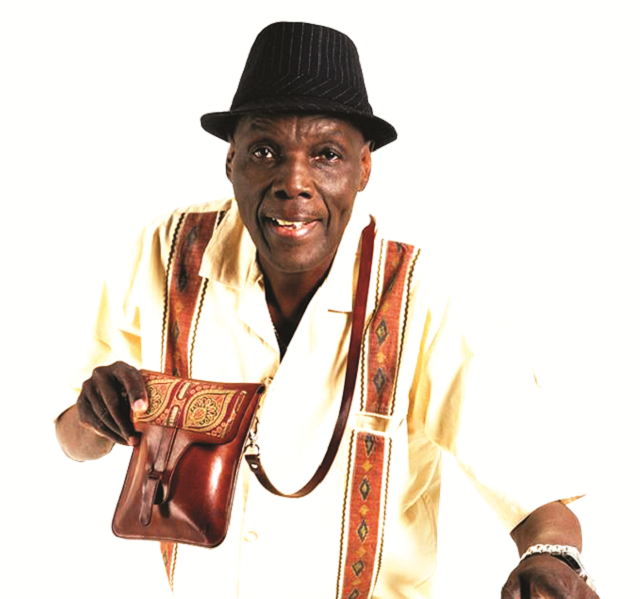 The Sunday News
Bruce Ndlovu, Sunday Life Correspondent
DURING a time when high profile live gigs have dried up in Bulawayo, revellers in the City of Kings will have to fork out as much as $120 if they want to see music superstar Oliver Mtukudzi perform in the city for the first time this year.
Tuku is set to make an appearance at the inaugural Bulawayo Spring Dinner Jazz Festival where he will share the stage with Afro-jazz man of the moment Bekezela and a host of other local and international stars at the Large City Hall.
In past shows where Tuku has brought his music to Bulawayo, revellers have rarely ever had to fork out more than $5 to see the veteran in action.
However, this is a show with a difference, with the promoters, Big Scale Entertainment, trying to bring a concept that has rarely been tried to a city starved of one of Zimbabwe's major music exports' live shows this year.
Good music, good food and a serene environment are expected on 7 September when Tuku and other musicians pick up their musical instruments at the Large City Hall.
"There's going to be a lot of exciting stuff but the most exciting is the marriage between fine dining, wining and good music.
You know in most instances you either enjoy the music or you enjoy the food with a karaoke kind of background. So we've said we're not pulling any punches. We're pulling all the stops to give Bulawayo residents and Zimbabweans in general, an experience worth remembering," said Big Scale Entertainment's Calvin Chauke.
Chauke went on to explain the $120 price tag that had been slapped on Tuku's 2018 debut in Bulawayo, saying that this particular show came with a lot of perks that had never been seen before in most gigs hosted in the City of Kings.
"It's important to note that the most important thing is here not just to see the musicians or listen to the music. You can do that by listening to the radio. The ambiance is what we're looking at. For a VVIP ticket, which is going for $120, you're looking at the revellers getting a front row seat, getting a five-or six-course meal or whatever they want because the food is unlimited and a bottle of whisky," he said.
While the $120 asking price might scare off some, Chauke said that they were trying their best to make sure no one could miss out on the show.
"Eat as much as you like. We're not pulling any punches. For a VIP ticket, which is going for $80, there is going to be a three-course meal which comes with a bottle of brandy. For the general sitting, which is $40, revellers will get the main meal and a welcome drink. The purpose is to try to accommodate all jazz and soul Zimbabweans," he said.
For the romantics, Chauke said that they should not shy away from impressing their loved ones.
"For those that are looking to impress their loved ones, this is an opportunity. What we've got is an organisation that has decided to reshape the entertainment scene in Bulawayo. This is going to be our first gig but definitely not our last. As Big Scale Entertainment we are not here to make up numbers. We're here to set the trend," he said.
Chauke added that despite the fact that the idea of such a show was untried and untested, they were happy to break new ground in Bulawayo.
"We've done a couple of these in South Africa. It's an in-thing that side and we felt that Bulawayo was lacking for this kind of thing. This is virgin territory and as you approach it you might do so with enthusiasm or you might be scared. But the truth of the matter is that someone has to do it and we're stepping up to the plate," he said.