The Sunday News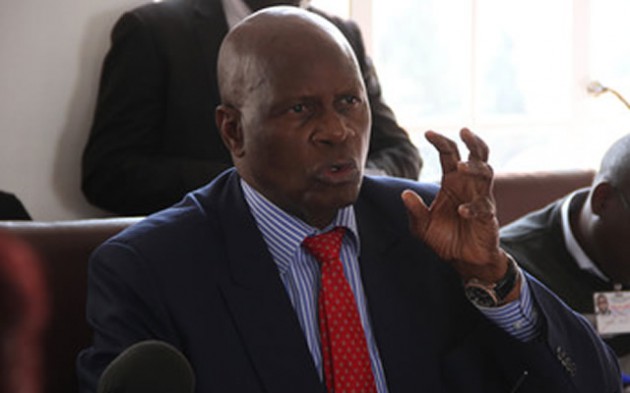 Roberta Katunga in Zvishavane
THE Government has extended the 15 percent levy suspension on unrefined platinum by another year to enable producers to build a base metal refinery locally so as to enhance beneficiation of the mineral.
Speaking at a Mimosa mine housing handover ceremony in Zvishavane on Friday, Finance and Economic Development Minister Patrick Chinamasa announced that Government will be extending the suspension of the imposition of 15 percent tax on raw platinum to 2018.
The suspension was effected in 2015 and was set to expire next month.
"We have been talking with platinum mining houses ever since I became Minister of Finance and Economic Development about the need to establish a refinery in Zimbabwe.
"To that extent we used the carrot and stick method by imposing a 15 percent tax on exports of raw platinum in order to force them to build the refinery," said Minster Chinamasa.
He said after a tour of Mimosa mine and being shown the site, it was confirmed that plans to set up a local refinery are well advanced with evidence that the plant will be up in 2018.
Minister Chinamasa urged platinum producers to localise the manufacturing of consumables which are being imported.
"What I would like to advise as we go forward is that after the life of your mine comes to an end, Zvishavane in its current size should remain and continue with an economic activity that will sustain its population. That economic activity can only be industrialisation.
''We have been discussing with the Chamber of Mines and miners trying to identify the consumables that are imported by the mining houses and the discussion is around trying to localise manufacturing of those consumables," he said.
He said the mining houses could then monitor the quality of locally manufactured goods and provide support to ensure quality is achieved that can match any imported products.
Speaking on the handover of 600 housing units by Mimosa to its employees, Minister Chinamasa commended the mining company saying it was a foresighted decision as it would create a happy working environment and happier employees as well as more responsibility.
"Shelter ranks second in basic needs for humans. You cannot be a sea of prosperity in the midst of poverty, your investments will not be safe. You protect your investments by working closely with those who surround you. I hope other companies can emulate what you have done," he said.
Mimosa Mining Company executive chairman Mr Winston Chitando said at least 1 516 houses will change ownership from Mimosa to its employees in a process that will take about 12- 18 months in partnership with FBC Bank.
Mr Chitando said the disposal of all houses in Zvishavane to sitting Mimosa tenants being funded by FBC Bank would be continued with new employees who will still have the facility as they would be able to buy other available houses.
"The houses will be sold on a zero deposit, zero transfer fees basis and in terms of the current exercise, we will be seeing 600 houses transferring ownership and cumulatively with the first phase we did comes to a total of 1 516 houses which are changing ownership.
This development is testimony to the mine's dedication towards development of its employees and a contribution to the country's socio economic agenda as espoused in ZimAsset," said Mr Chitando.
The event was also attended by local traditional leadership in the area, FBC Bank managing director Mr Webster Chisere, Government officials, suppliers and business people.