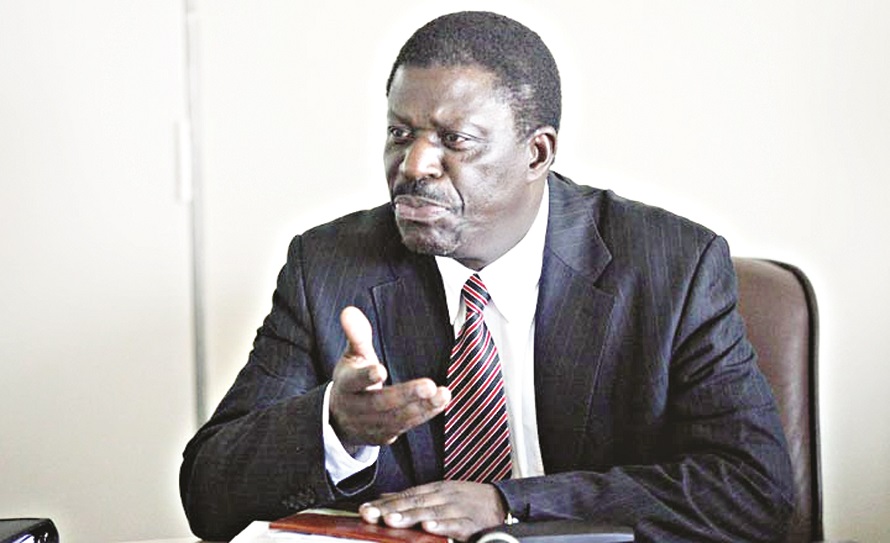 The Sunday News
Gabriel Masvora, Business Editor
BUREAU Veritas, a global standards firm contracted by Government to carry out consignment-based assessment of imports, has rejected more than 200 million units of sub-standard goods that were destined for Zimbabwe since 2016.
The company's contracts manager, Tendai Malunga, said in 2016, 182 million sub-standards goods were intercepted at the country's borders but the figure went down to 20 million last year.
"We have now noticed a significant drop as importers are now aware that Zimbabwe will not accept sub-standard goods.
Before we came in almost 50 percent of the goods that were coming into Zimbabwe were sub-standard as most companies were dumping products, that were not even consumed in their countries, in Zimbabwe," he said.
Since the country started using foreign currency in 2009, a number of foreign companies have been exporting their goods to Zimbabwe but some of them were sub-standard and came cheap. However, since the coming in of Bureau Veritas, the imports have also gone down as evidenced by the decreasing import bill. According to Zimstat, Zimbabwe's import bill stood at $5,2 billion in 2016, a massive decrease from $8 billion recorded in 2015. It is further expected to have decreased last year. Mr Malunga said most of the goods that were intercepted were food, electrical appliances, chemical products and clothing.
"I would not want to divulge which countries these goods were coming from but let me just say mostly from somewhere in Asian countries. Still to note though is that about 30 percent of medicines coming in are still sub-standard."
Mr Malunga said the pre-shipping assessment has not only helped the country's industries but also in curbing spreading of diseases.
"Imagine if we had not done pre-shipping assessment some products that are harmful could have ended up in Zimbabwe like the case of listeriosis that affected South Africa recently. Obviously if our borders were porous some of the contaminated foodstuffs could have been imported into the country and this could have affected many people."
Industry, Commerce and Enterprise Development Minister Dr Mike Bimha said the influx of sub-standard goods was still affecting Zimbabwe despite the measures that were put in place.
"Sub-standard goods have a negative impact on the company and hinges on profitability. Cases that have been reported so far include sub-standard packaging, wrongly quoted measurements and more worrying is poor quality of food, medicines, electrical equipment, fuel to mention just but a few," he said.
Dr Bimha said the Government was putting more measures to deal with the issue of sub-standard products finding their way into Zimbabwe.
"The Government is in the process of establishing a Compulsory Specifications Authority. The organisation will be the national regulator for compulsory specifications and will be the national authority mandated to monitor and ensure that imported goods meet, quality, safety, health and environmental standards," he said.
Stakeholders have complained that importers in Zimbabwe are still finding ways to beat the system and bring in the goods.
According to Bureau Veritas, they only start inspecting the goods with a value of $1 000 and above. Goods that are brought in for personal use even if they are above the $1 000 thresholds are also not inspected. Other goods exempted from inspection include diplomatic goods and personal belongings.
Consumer Council of Zimbabwe Matabeleland regional manager Mr Comfort Muchekeza said although the country has made significant progress in dealing with these goods they are still finding their way into the local market.
"Importers have found a loophole. What they do is that they know goods that are less that $1 000 are not subjected to inspection. They simply have runners, say an importer just employs 20 people who go out there and import goods worth $1 000 each. At the end, the importer can bring in $20 000 worth of goods that are not subjected to search," he said.
Mr Muchekeza said this can be evidenced by the number of small goods in buses and small trucks that are coming into Zimbabwe daily.
"If you go to Beitbridge alone, there are about 60 buses that cross from South Africa daily. These buses will have an average of 60 passengers each with goods less that $1 000 but just try to imagine that at the end of the day the quantity of the goods, some sub-standard that would have come into Zimbabwe."
Mr Muchekeza said even those goods that are brought for personal use must be subjected to inspection. Dr Bimha acknowledged that the system needed further review.
"We are reviewing the whole process and we need you to come with ideas to reform the whole process," he said.