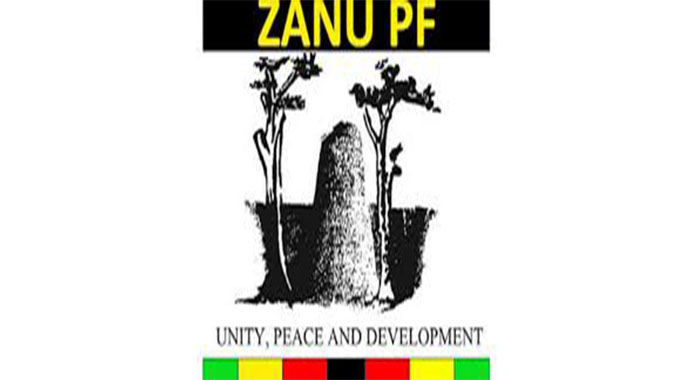 The Sunday News
Leonard Ncube, Victoria Falls Reporter
PREPARATIONS for the impending Zanu-PF District Development Committee (DCC) elections in Matabeleland North have intensified with aspiring candidates moving around as a group as they campaign for the party.
The ruling party is reintroducing the DCCs after disbanding them in 2012 when it was felt they had been hijacked by elements that wanted to manipulate the party structures to foment factionalism and disharmony. The date for elections is yet to be announced. In Matabeleland North, a total of 336 Curriculum Vitaes (CVs) were submitted for the 161 available positions in the seven districts.
Candidates have been literally camped in the districts conducting daily campaigns after being given the greenlight. Candidates have teamed up and campaigning in groups with only a few being lone rangers. Social media platforms are also been awash with campaign material as candidates try to reach to all eligible voters within the party's structures. So far the campaigns have been peaceful as candidates and members heeded the party's call for peace.
The party's provincial chairman, Cde Richard Moyo, recently reiterated the call for peaceful campaigns saying this is an internal election. In Hwange District where there are 32 party districts, Cdes Matthew Muleya who is Hwange Rural District Council councillor for Ward 19 and Central Committee member Cde Reeds Dube have been battling it out for the chair's post.
Speaking at a campaign meeting in Jambezi outside Victoria Falls on Friday, Cde Muleya said the DCC elections mark the start of the party's road to the 2023 harmonised polls.
"While we seek your vote as a team, it is our duty including yours, to start mobilising people to join the party. We have to build the party," said Cde Muleya.
He was accompanied by some aspiring candidates for the 23 positions while leaders from various party structures in Jambezi attended the meeting. Cde Muleya said the party is built on preaching the gospel of transparency.
"We want a transparent leadership that delivers to the people. You have witnessed this in the Second Republic so we are here because we want to be leaders that will make everyone benefit," he said.
Chairperson of village heads in Jambezi, Mrs Agatha Ncube who is Matetsi headwoman said as members they are excited by the return of the DCCs.
"We want them to revive the party through transparent leadership. There are simple things that are very important, like even transparent distribution of regalia. If regalia is openly given to deserving party members it will go a long way in maintaining the party's visibility because those who understand the party will always put it on. But previously opposition people and friends of those who were in leadership were the ones getting hence the party is not visible because they don't use it," she said.
A youth member Ms Tatenda Tapfumaneyi said they were elated by the number of youths contesting for positions. – @ncubeleon.