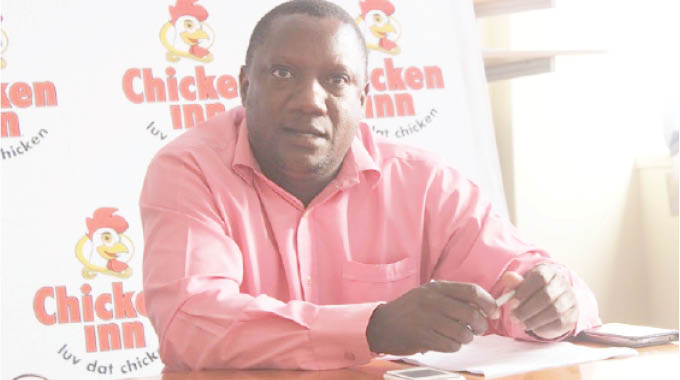 The Sunday News
Fungai Muderere, Senior Sports Reporter
A 36-member Chicken Inn FC delegation leaves for Malawi tomorrow for their pre-season camp where they have been invited to take part in a three- day tournament to be held at Kamuzu Stadium in Blantyre from 28 February to 1 March.
The Gamecocks have for the second year been invited to take part in the event, which will also feature Mozambican side UD Songo, BE Forward Wanderers and Malawi champions Nyasa Big Bullets, coached by Kallisto Pasuwa.
Energem Petroleum Limited of Malawi has forked out K5 million to buy the naming rights of the four-team pre-season invitational tournament. The three-day tournament was previously known as Bullets Big Four Bonanza.
"Our 36-member delegation will leave Bulawayo for Malawi on Monday. While we will be expecting the boys to go there and shine, bring the silverware home,  our coaches' main aim is to go and further work on our players' fitness levels," said Chicken Inn chairman Juta Tshuma.
The team's secretary-general Tawengwa Hara will be the head of delegation. The club's committee member Andrew Nyanhongo will also make the trip to Blantyre. The tournament is meant to prepare the teams for the upcoming 2020 football season and matches will be played in a round robin format with all the teams playing against each other.
"I believe we have been presented with yet another good chance to fine tune our preparations for the 2020 season and we will be heading to Malawi with the hope of making the final assessment of the squad. We want a strong and competitive side that will challenge for honours," said Hara.
In 2016, Chicken Inn were invited to a four-team tournament in Zambia which featured Azam of Tanzania, Zesco United and Zanaco. The following year, the Gamecocks played against Zanaco and Nkana Red Devils of Zambia in another pre-season event. The Gamecocks have been one of the busiest clubs on the transfer market in this pre-season and have so far made seven new acquisitions.