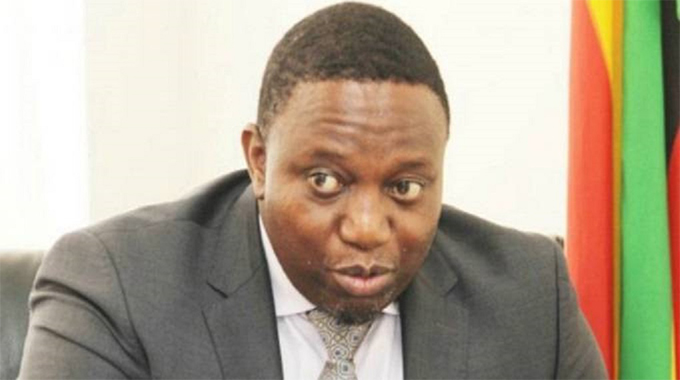 The Sunday News
Rutendo Nyeve, Sunday News Reporter
IMMIGRATION officials have said they have already put in place systems to service more than 38 000 travellers a day at the Beitbridge Border Post with the Government revealing that they have already prepared a coordinated service approach to ensure a smooth flow in the festive season.
Officials have further revealed that, Beitbridge Border Post, the busiest border post in the region is expected to see an increase in traffic from an average of 9 000 people per day to between 30 000 to 38 000 people per day.
In an interview, Home Affairs and Cultural Heritage Minister, Cde Kazembe Kazembe, said it was all systems go for the coordinated service delivery among various authorities.
"We are always ready to adjust accordingly as Government. As you might know our ports of entry have various departments that fall under different ministries. We have Zimra, the Department of Immigration, the Police, and other departments who I can tell you are ready and will collectively ensure smooth and efficient service delivery," said Minister Kazembe.
Responding to questions from Sunday News, Chief Director in the Department of Immigration Ms Respect Gono said her department has put in place a consolidated plan that includes other stakeholders whose operationalisation is set for 11 December.
"During the festive season, the Department clears an average of 30 000 to 38 000 travellers a day. Into Zimbabwe, we will be clearing around 24 000 to 28 000 and we will be looking at 8 000 to 10 000 travellers exiting the country. It is of importance as well to highlight that we are expecting Zimbabweans with ZEP permits to make their way back home during this festive season," said Ms Gono.
She said the Department has a festive season plan that will be operational from 11 December to 8 January.
"All three terminals (Beitbridge Border Post) will be adequately manned by Immigration officers to match the traffic demand. I am pleased to announce that additional staff has already been deployed that meets the demand of Beitbridge Border Post. Security guards will continue to control queue management and ensure maximum compliance at entry and exit points. There will be maximum support from staff, all leave and off days will be suspended during this period. The department will as always work with other stakeholders to ensure seamless flow of traffic thus the consolidated festival plan will be rolled out," said Ms Gono. 
The new Beitbridge Border Post was constructed in a way that separates traffic, where there are three terminals, namely, commercial, bus and small vehicle and pedestrian terminal which Ms Gono says will be adequately manned by Immigration Officers to match the traffic requirements of the border.
Meanwhile, the Government has committed to operationalising the online border management system by the end of the first quarter of 2024, a situation which will see travelling Zimbabweans spend shorter periods at immigration desks at all border posts. 
Minister Kazembe confirmed that work was in progress towards the operationalisation of the system.
"We are going to advise once the system is operational, but for now it is work in progress and it should be on by the end of first quarter 2024," said Minister Kazembe.
With smart gates already being installed at all entry points by the immigration department, the use of the e-passport travellers who scan their passports at the smart gate without human interaction is further set to be expanded and enhance the use of e-permits, e-TIPs (temporary imports permits) and other e-travel documents.
@nyeve14