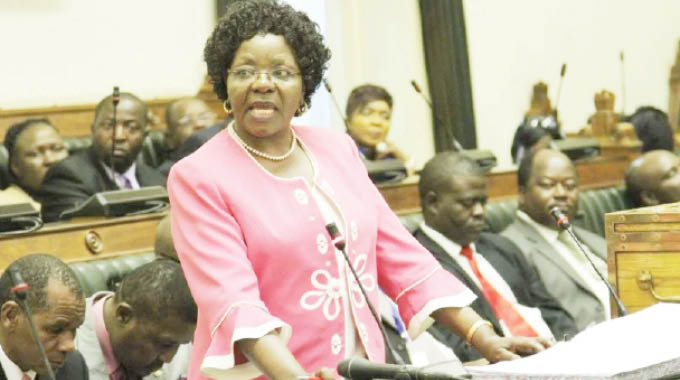 The Sunday News
Robin Muchetu, Senior Reporter
THE Minister of Women Affairs, Community, Small and Medium Enterprises Development, Dr Sithembiso Nyoni, has said 90 percent of funds extended to women for entrepreneurship projects through various financial institutions are being paid back on time.
Dr Nyoni said this while responding to the budgetary allocation which has been set aside for 2020. She urged women to take advantage of the funds and make themselves economically active.
"With Small and Medium Enterprises Development Corporation (Smedco), we have 90 percent of funds being paid back which is very good while Women's Micro Finance Bank is doing very well too, the moneys are being paid back," said Dr Nyoni.
She said women should take advantage of such funds in the coming year and do meaningful projects.
"It is our hope that funds availed now will help the people intended and it is now time for them to start applying for these funds so that at least they get their businesses running.
"We are trying to encourage production as an economic driver so we want those who are into production to take advantage of these funds and contribute to the economy's development," she said.
Dr Nyoni said she was also impressed with the way the financial institutions have been doing their business and assisting those who seek help.
"I have gone around to monitor how these institutions are doing and I was very happy to note the way that Smedco is really supporting companies that are growing. Some of them have grown to be bigger companies than they were before," she said.
She, however, stressed the need for collateral when people apply for the loans.
"We still need collateral for the loans. However, we do have small loans where we do group lending and the women guarantee each other where they have no collateral. So, women must come up and access these funds."
Minister of Finance and Economic Development Professor Mthuli Ncube, in his budget statement presentation for 2020, said his ministry was bent on capitalising institutions that support women and the youth.
"Government will continue to play its role in capitalising various institutions which support women, youth and medium and small-scale enterprises (MSMEs) besides facilitating access to markets, workspace, trade promotion and capacity building, among other critical support," he said.
He said the budget calls for capitalisation for institutions that support various Medium and Small-Scale Enterprises' projects. 
The Women Development Fund was allocated $20 million, Community Development Fund, $15 million and Empowerbank which targets the youth was allocated $50 million.
Smedco will receive $90 million while the Women Micro-finance Bank will receive $100 million.
The Finance Minister also said there were special allocations that would be disbursed in support of projects and programmes aimed at empowering women including the completion of refurbishment of training centres namely Jamaica Inn, a motel along Harare-Marondera Road and Rodger Howman in Masvingo.