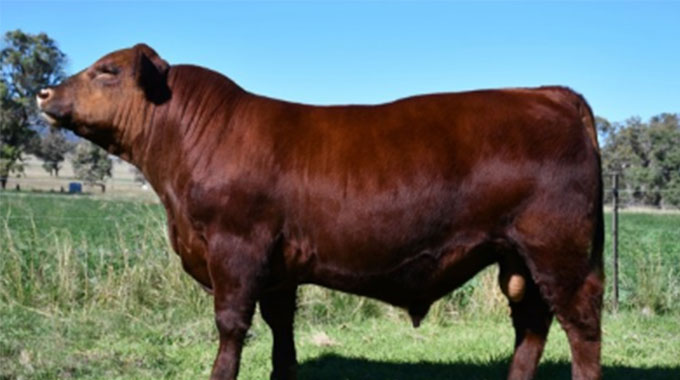 The Sunday News
AN avid follower of this column and a passionate livestock farmer from Diba in Bulilima District, Mr Dumisani Mantula lost his young Brahman bull and the post-mortem revealed a depressing cause.
His bull had ingested almost 20 metres of drip irrigation line. Mr Mantula does some bit of irrigation at his homestead and like all drip irrigation systems the lines get to be decommissioned when they malfunction. Usually farmers then collect the drip lines and heap them up at some corner of the irrigation plot.
So, his bull got access to the abandoned drip lines and for reasons which can be explained in terms of mineral deficiencies, the bull ingested a lengthy piece of the drip lines. The drip lines are made of polythene material and hence they are not biodegradable. He obviously did not see his bull indulge itself on his irrigation material but inevitably it began to deteriorate health wise and all his efforts in trying to save it, did not yield anything.
All kinds of injections and feeding on commercial feed could not help the bull until he had to slaughter it and found the drip line in the bull's stomach.
Now there are a few lessons which we could distill from this unfortunate incident, in order to help other farmers. As a starting point, it is not common for our animals to ingest such materials which ordinarily do not constitute part of their daily diets.
Therefore, when your animals show an appetite for strange objects such as your shoes, dresses and plastics, its usually a sign of mineral deficiency and this can be corrected by supplementing your animals with blocks for them to lick.
Your veld might be lacking in some important minerals that your animals need for their proper function and usually it is such minerals like phosphorous. Your animals will then try to look for these minerals and you will see them chewing all kinds of strange objects.
So, if these objects are not biodegradable the digestive system of your animal becomes clogged and it will deteriorate until it dies. It is therefore, a good management practice to always buy mineral blocks for your animals. There are summer blocks and winter blocks which you can get from stock feed manufacturers and this will eradicate the problem.
The second important lesson from Mr Mantula's loss is that farmers need to keep their veld clean especially of non-biodegradable material as this can easily end up in your favourite cow's rumen!
Many times I get calls from farmers wanting to know how they deal with an animal that ingested some plastics. When the animal starts deteriorating and it is not responding to either feed or treatment, farmers then suspect presence of plastic in its rumen and half the time the suspicion will be correct.
When you then take time to visit such farmers you are most likely to find the whole area where animals graze littered with all kinds of plastic material.
You will find there are plastics right round the kraal, edge of crop fields and so on. Your animals will eventually pick on those plastics especially during the dry season at the height of feed shortage and mineral deficiency.
It is therefore, an important management practice to regularly round up all the non-degradable material and burn it. While it will obviously be difficult and almost impossible to clean the veld in a communal set up, one will still encourage farmers to do it because an environment littered with plastic materials and other inorganic objects can expose your animals and you may suffer unnecessary losses.
Let us always keep our grazing area, crop fields fence line, drinking points clear of plastic and inorganic material that can be harmful to our animals.
Imagine losing a US$3 500 bull simply because it ingested some material which could have been properly disposed of. Uyabonga umntakaMaKhumalo.
 Feedback [email protected]/cell 0772851275.