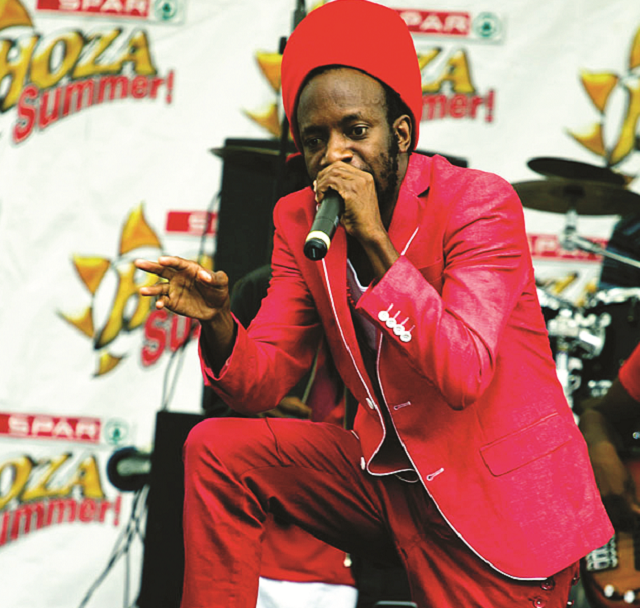 The Sunday News
Bruce Ndlovu
UNLIKE most of his peers and close competitors on the local music scene, Winky D has always managed to keep a low profile, starving fans of even the tiniest details about his private life.
In the age where even the biggest artistes find themselves sharing even more information than necessary on social media, Winky is still an enigma that only pops up on computer and phone screens when it is time to advertise a show or a new project.
For some fans, this is a source of irritation. These are the fans that would love to know more about the man who has healed their wounds when they are hurt or given them anthems when they are in the mood to dance.
Others are not bothered about what goes on Winky's life when he is outside the recording booth or off stage. These fans are there for the good music and the electric performances, nothing more, nothing less.
Others try to piece bits and pieces of his hidden life from his lyrics, as they believe Winky left a few clues in his songs that expose his true self. To these fans, every syllable that Winky utters is gospel truth and taken together the songs in his 11 albums make one compelling autobiography.
Winky has always been one to shy away from media engagements, so his life is ripe for such speculation. Who is the skinny jean wearing chanter with a Pharaoh's headgear? Many wonder.
This week, Winky attempted to peel some layers off his hidden life when he made his debut on CNN's Voice of Africa.
In front of a global audience, the self-proclaimed dancehall igwe gave viewers a rare look into his personal life, in the process giving, for a brief moment, a glimpse of his soul.
Taking the CNN crew to the dusty streets of Kambuzuma in Harare where he was born, Winky revealed how a childhood spent in poverty had made him the celebrated lyricist and musician that he is.
"Every credit should be given to that ghetto upbringing because what I've learnt in life is that every tear that you shed must come with a lesson. I grew up shedding a lot of tears so just imagine how many lessons I got from that," Winky said.
It was the early lessons in the dust of Kambuzuma that would later make him a ghetto darling.
"The biggest accomplishment that I would put on top of the list is the love that I have managed to get from the people of Zimbabwe because everything is embedded with the people that are listening, appreciating and loving the music that you're putting out there.
"And also the story that I'm sorry is also not a story that's unique to Winky D. It's a story that many people who grew up in the ghetto can relate to. I think that's the most powerful factor that has made Winky D who he is within the circles of music and the country," he said.
The celebrated chanter also shed light on his earlier roots, claiming that he was already a musician before he broke free of his mother's womb 35 years ago.
"My story began pre-birth because I was born a singer. I was born an artiste. My first cry was actually musical."
Winky added that he never thought it was possible for one to make a living off music, as he only realised later that a hobby could transform his life if he made it a profession.
"I never actually thought I could put food on the table with music. I think it was around 2007 or 2008 that I started getting serious. That's when I started engaging a team. That was three to four years after my first professional recording," he said.
For years, many have speculated about the character of the chanter, with some saying he is just reserved while others saw him as a snobbish star that does not want to share his life with fans.
According to Winky however, he has always been a shy individual who never thought he could cope with the demands of stardom.
"I was like a shy person. I couldn't stand in front of the people and sing. So I was writing music and I don't know where the strength came from. I don't know where the strength to stand in front of the people and do live shows came from," he said.