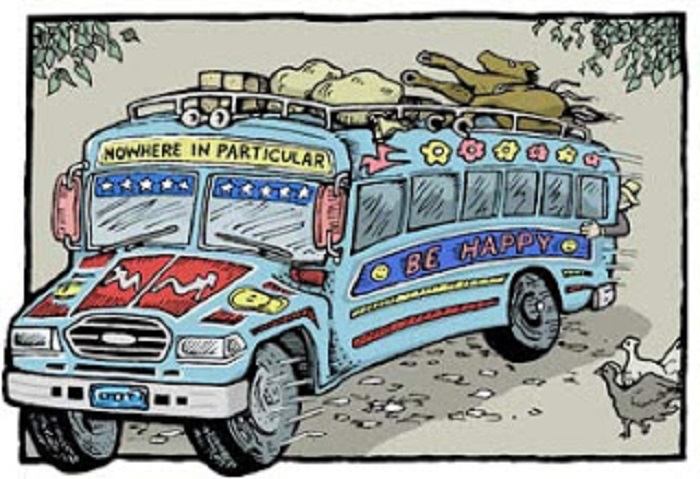 The Sunday News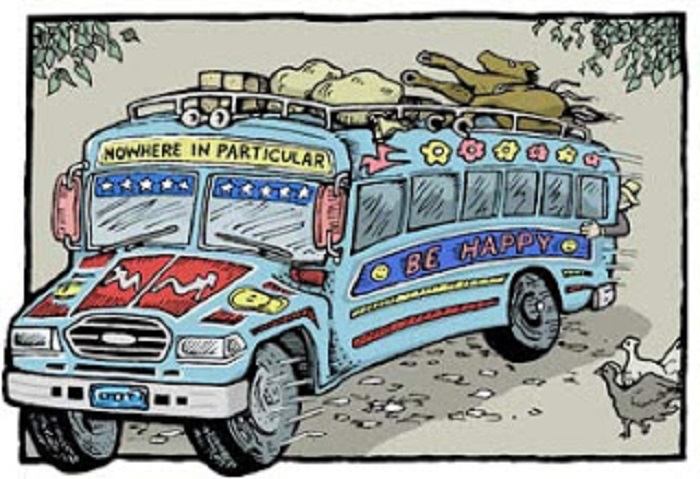 Robin Muchetu, Senior Reporter
TRAFFIC safety and police warnings are real, this is why.
Last Sunday I had to travel to Mutare for work related issues and having travelled the length and breadth of the country, I assumed it was the same old six to seven-hour journey, get on a bus nap a little, snack on something and drop off at my final destination.
But the "horror" that was waiting ahead of me was still doing press ups while I was preparing to leave.
My colleague and I planned to meet at the pick-up point just before 8pm as the bus was departing at 8pm. On arrival my mood just went rock bottom, the bus was already packed and I waited at the door trying to figure out how I was going to squeeze my plus-size self in the already overflowing bus.
Meanwhile, the conductors were making last calls for those that were boarding to Mutare. I decided to jump in nevertheless.
I found a place to stand just behind the driver; I was literally looking straight on the fontanel of the driver. Promptly at 8pm the bus left.
Packed like sardines in tomato sauce we left for Mutare. I could hardly move as there was no space in the bus, even the air was in short supply for a moment. One can only imagine the discomfort of rubbing body parts with strangers for hours because the bus is extremely full.
The comfy blanket and headrest I had packed for my comfort remained tucked away in my suitcase as they were of no use for a standing passenger!
Faced with a deadline to be in Mutare my midday the next day we had no option but to take the evening bus as the morning bus would delay us.
According to street lingo "settings changed" and we suddenly became vabereki and ana tete, a shift from luxury coaches where we are "valued" customers! The pint-sized conductor then wormed his way through taking his cash payments as EcoCash is not available for this very famous bus. He chuckled with passengers which brought some relief looking at the situation that we were in.
"Wabereki zve weti weti driver pese pese hatidi ba. Tondomira kuMvuma, manzwa," he said, drawing laughter from the bus.
So we cruised along the Bulawayo-Harare highway and just after the first tollgate my ears were drawn to a beeping sound, so having been passenger number one on the standing section just behind the driver, my eyes started wondering on the well-lit dashboard to identify the source of the sound. What I saw sent shivers down my spine literally. A warning was showing on one of the screens. It read "ABS FAILURE". Having driven cars before I easily recognised that ABS was to do with the braking system and my greatest fear was that it had failed.
I went into panic mode and told my colleague. For a moment my life flashed before my eyes, I recalled the numerous times I, through news articles had warned travellers on the dangers of boarding overloaded vehicles, how people should speak out when they recognize there are problems with Public Service Vehicles that they board. Was I becoming a victim of what I warned others against?
I began to wonder if the bus had passenger insurance, how the bus had passed tests at the Vehicle Inspectorate Department (VID) and how that glowing ABS FAILURE warning sign on the dashboard had gone unnoticed.
Furthermore I asked myself why I was in a bus with 95 other passengers, risking my life. The driver had earlier confidently told his bosses when they phoned him that he had 96 people on board. Had it been a day bus ride I would have dropped off and looked for other modes of transport as the bus was screaming trouble from all angles.
The police are on record warning the general public about boarding unroadworthy or overloaded vehicles and I was becoming a victim too.
Nevertheless the journey continued, after some time the driver also could not stomach the flashing dashboard and took out an old, dirty rug and covered up the warning sign. I was shocked beyond words. How could a seemingly professional looking driver ignore such a dangerous sign and continue cruising as if nothing happened? Was he not supposed to immediately park his bus to ensure the safety of his passengers and his own life?
My mind began to think of all the horror stories we come across in the media of how 60 passengers perished in a bus accident and how survivors narrate things like over speeding and other faults when it is a minute too late. At this point I was looking if the driver had a name tag so that I would inform his superiors about the amount of negligence that he had shown by failing to stop and attend to the fault.
I prayed that we come across a police inspection point or VID roadblock and I could report the ABS FAILURE sign that was covered with the rug. But the road was as clear as daylight with none of the above in sight.
Arriving in Chivhu deep in the night, I finally secured a seat and rested my feet and arms from holding on to the overhead luggage compartment. However, the joy was shortlived as the bus gave in a few kilometres from Murambinda in Buhera. From 1.30am till 6.30am we were holed up in a cold bush waiting for a rescue bus from Mutare.
The bus crew had suddenly gone in to a shell with their tails between their legs as they could no longer explain the five hour delay for help to come or the fault that had long been recorded just outside Bulawayo but ignored.
Fast forward we finally arrived in Mutare at 10am the next day. I still live to tell other would-be passengers not to board overloaded buses and to engage the bus crew when you notice faults such as the ABS failure one so as to save your own lives.