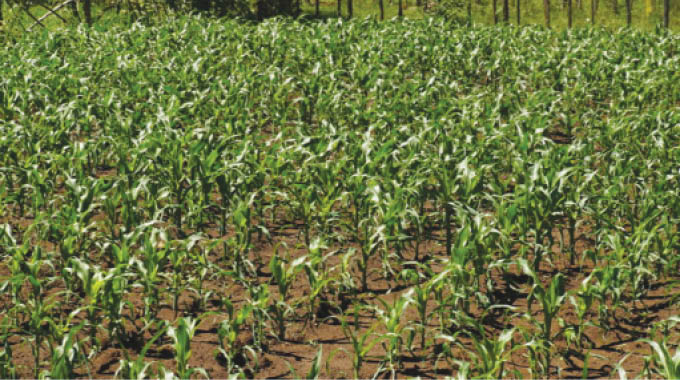 The Sunday News
Judith Phiri, Business Reporter
LOCAL organisation, Agricultural Business Centre (ABC) is working with the Zimbabwe's trade development and promotion agency, ZimTrade to unlock export potential value for farmers in Gokwe South, Midlands Province.
ABC is a sustainable social enterprise in Gokwe South which is providing lasting solutions for sustainable market linkages for smallholder farmers with the view to create and sustain profitable enterprises. The ABC sustainable social enterprise was established by Welthungerhilfe and Empretec Zimbabwe with funding from European Union (EU).
In an interview, ABC general manager Mr Vernon Mushoriwa said the social enterprise was working with more than 5 000 farmers selling their produce locally and they are also working on expanding into export markets.
"ABC capacitates smallholder farmers through contract farming on identified value chains with high income generating potential. We promote in a sustainable manner, the empowerment of women and men through involvement and active participation in inclusive local economic growth to accomplish the concept of 'decent work for all'. We have linked farmers with local markets where their produce is sold, hence we are also working on expanding their markets into the globe for export, working with ZimTrade," said Mr Mushoriwa.
He said for the chillies they were looking at penetrating European markets and export to Germany and United Kingdom among others.  Mr Mushoriwa said with farmers delivering various produce such as cowpeas, groundnuts, bambara groundnuts, sunflower, chillies, sorghum, quality protein maize and pearl millet they had developed a warehouse for storage.
"Besides linking farmers with markets, ABC is also actively involved in value addition of some of the produced crops such as peanut butter production, sunflower oil production, chilli sauce production, mango drying among other things."
He said: "Our aim is to see that all the farmers are satisfied, and we have developed 14 business hubs which are community based and this is where all crop aggregation is done including agriculture inputs selling and distribution.
The aggregated produce is then collected from these hubs for the markets and or the ABC warehouses."
ABC is offering the following services, market linkages, value chain development, input access, youth training and mentorship, contract farming, value addition and processing and maize shelling services.
Meanwhile, one of the ABC contract farmer doing chillies, Mr Francis Tarusarira from Ward 16 Njelele Village Gokwe South, said chilli production was generating income for him to take care of his family.  "I started chili production as a business this year under ABC, it has been very productive, we have been able to generate much needed income and expenses are less while the returns are more," said Mr Tarusarira.
Under one hectare, he planted 3 050 malaga chillies and the rest being assent chillies, while over a year he has harvested about 700 kilogrammes. Mr Tarusarira said compared to the price of maize on the market they were getting more value from chillies.
"Even though we got three tonnes of maize, one kg of chillies is the same price with a 20-litre bucket of maize. There is more money in chillies as it is a high value crop."
Mr Isaac Mpofu from Mbengwa Village encouraged other farmers to take up chilli production.
"It's a new project for me and my family. We have about 2 000 plants of assent chillies and 1 000 plants of malagueta chillies which is an African Bird's eye variety. So far, we have made deliveries of about 300kgs from three picks and got about US$750. I believe for farmers aiming to generate extra income this is a project to try out," said Mr Mpofu.