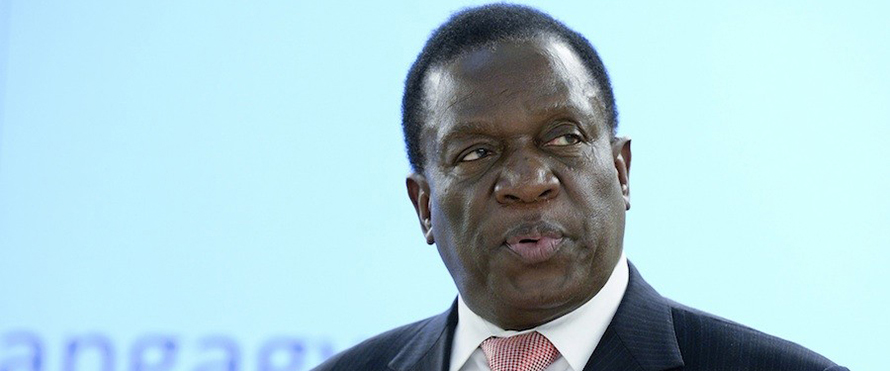 The Sunday News
Business Editor
AFRICA premier development bank, the African Development Bank, has approved a US$965 000 grant to Oxygen Energy Private Limited to support the preparation of a bankable business case for the development of a 20 megawatt off-grid solar photovoltaic rooftop project on buildings owned and managed by Old Mutual Property Group Zimbabwe countrywide.
In a statement on Friday, AfDB said the project which is managed through the bank's Sustainable Energy Fund for Africa (Sefa), will be implemented jointly by Oxygen Africa, a 100 percent local company and Old Mutual Zimbabwe.
"The joint Oxygen and Old Mutual Zimbabwe project aims at compensating for the significant baseload lapses of the national grid and at providing reliable electricity to hundreds of Small and Medium Enterprises (SMEs) that are already tenants at the Old Mutual premises," said AfDB.
The project, according to the bank, will generate significant socio-economic benefits, mainly in terms of a rural and urban economic boost for SMEs which will be empowered to resume, keep up, or even expand commercial activities. It will also have a net effect of creating employment for nearly 8 000 people.
"The project will activate, re-activate or create new employment in SMEs (as a result of availability of steady power) for around 3 790 men and 4 166 women. Finally, the project will lead to a diesel displacement of more than 12 million litres per year, to associated direct savings and will also avoid around 33 000 tonnes of carbon dioxide emissions per year."
The bank said the project was set to substitute large quantities of diesel oil used as backup fuel.
"This highly innovative project will provide reliable and competitive solar power to multiple SMEs throughout the country.
Working with a strong domestic financial institution has been essential in overcoming common barriers and will help achieve speed and scale."
AfDB said its Sefa support has been instrumental in leading the project to financial closure by funding technical feasibility work, legal advisory in the preparation of key project agreements, and financial advisory towards structuring a bankable project.
"In addition, the AfDB's Africa Climate Technology Centre (ACTC) will cover the costs for environmental and social impact assessment and Grid Interconnection Study."
The bank said the project was in line with the country's economic blueprint, Zim Asset, the Government's preference for distributed energy solutions, and with the Electricity Act of 2009 which opened up the power sector to Independent Power Producers (IPP).
"The project is in line with Oxygen and Old Mutual Zimbabwe's commitment to United Nations Sustainable Development Goals (SDGs), Old Mutual's strategic focus to lead in local private sector adoption of clean renewable energy tackling Zimbabwe's current electricity deficit and the development of green sustainable buildings."
It added that the project was also fully aligned with the AfDB's strategic goal to support inclusive and green growth by promoting access to clean, modern, reliable and affordable energy services in rural areas and with the bank's ZimFund for contributing to development efforts in Zimbabwe.
"This project is also contributing to the New Deal on Energy for Africa, by promoting the aspirational target of "off-grid" electricity access of reaching 75 million connections by end of 2025."
AfDB launched Sefa in 2012, which is a US$95 million multi-donor facility funded by the governments of Denmark, the United Kingdom, the United States and Italy. It is aimed at supporting sustainable energy agenda in Africa through grants to facilitate the preparation of medium-scale renewable energy generation and energy efficiency projects and equity investments to bridge the financing gap for small and medium-scale renewable energy generation projects.
It also aimed at supporting the public sector to improve the enabling environment for private investments in sustainable energy.
The latest development comes after Government has also launched a $90 million funding package aimed at capacitating upcoming business across the sectors and help formalise their operations to ensure they contribute to the economy.
The $90 million package, which was launched by Vice-President Emmerson Mnagangwa on Friday was facilitated by the Reserve Bank of Zimbabwe and will be administered by the Small to Medium Enterprises and Co-operative Development in collaboration with various financial institutions. Of the $90 million, $10 million will go to horticulture, $15 million to cross border traders, $40 million for gold facility, $15 million for women empowerment while $10 million will be earmarked for business linkages.