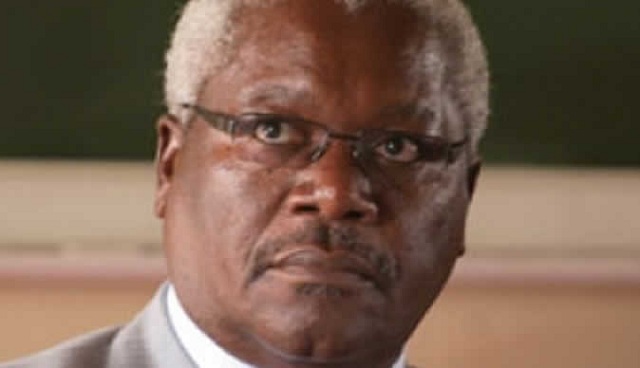 The Sunday News
Oliver Kazunga, Senior Business Reporter
THE United Nations Economic Commission for Africa has advised countries on the continent to mobilise resources for infrastructure development using internal initiatives to avoid the debt trap by international financial institutions.
According to the African Development Bank (AfDB), the continent needs an estimated $93 billion annually between now and 2020 to close the infrastructure gap.
Responding to questions during a media briefing on the sidelines of the 23rd Session of the Inter-governmental Committee of Experts (ICE) of Southern Africa in Bulawayo last week, the commission's director for Southern Africa office, Professor Said Adejumobi, said:
"At the moment we should be very careful with the kind of loans that we get from international financial institutions. What we are seeing at the moment on the continent is we are moving rapidly back to the debt trap; where we were in the 1980s and that has created serious problems for us and we must avoid that."
He said it was critical for the continent to mobilise resources for infrastructure development through internal initiatives such as Public-Private Partnerships as well as coming up with bankable projects that can be financed by the continent's development institutions such as African Development Bank (AfDB).
Earlier in her address, the UN Economic Commission for Africa deputy executive director, Ms Giovanie Biha, said infrastructure deficit remains a major challenge to trade facilitation.
"The financial cost of meeting Africa's infrastructure needs are quite huge. Africa needs about $93 billion annually until 2020 to close the infrastructure deficit. The continent must look inwards in financing its infrastructure development and dismantling obstacles to intra-Africa development and the movement of persons across the continent. We need to prioritise and sequence the implementation of our infrastructure needs," she said.
Ms Biha said infrastructure development could be supported through Public-Private Partnership.
"Additional to leveraging on private sector resources and expertise, the new initiative on the 'Regional Development Fund' by Sadc is most welcome.
Sadc member states are urged to contribute generously to this fund aimed at creating some level of self-sufficiency in financing regional development projects and activities," she said.
Ms Biha said the recent initiative by Brazil, Russia, India, China and South Africa in creating the African Regional Centre to assist African countries to prepare and fund bankable infrastructure projects was noteworthy.
Speaking at the same occasion, Finance and Economic Development Minister, Dr Ignatius Chombo, pointed out that the region suffers from critical infrastructure deficiency, particularly regarding access to electricity, transport, information and communication technology, water and sanitation and irrigation.
"You will agree with me that in general, power deficits are the biggest infrastructure challenge, maritime transport has limited berth and storage capacity, rail infrastructure is generally poor and continues to deteriorate, air transport services are expensive and inefficient, and access to ICT, though improving remains poor," he said.
Dr Chombo said the gap needs to be addressed for industrialisation and socio-economic development.
"Mobilisation of domestic pension funds and other savings can be critical in supporting the development of infrastructure," he said. [email protected]