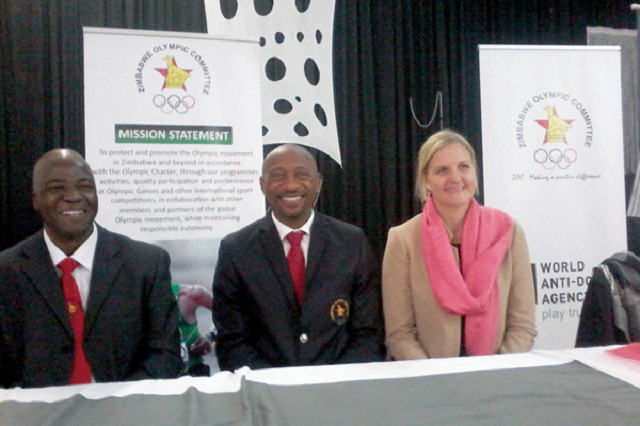 The Sunday News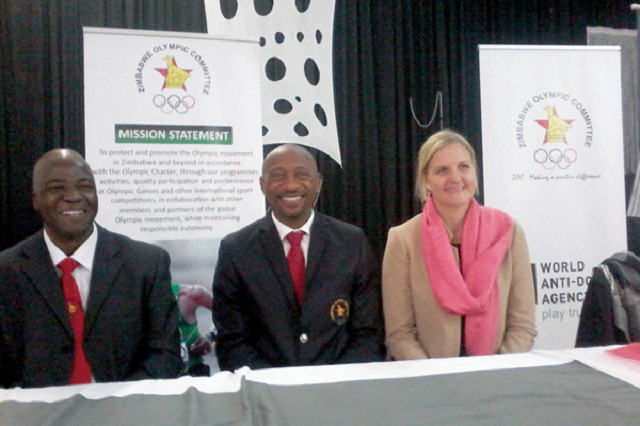 Ngqwele Dube, Sports Correspondent
ZIMBABWE will send a team of 37 athletes in seven sport codes to the third Africa Youth Games that kick off next week in Algiers, Algeria.
Announcing the team last week, Zimbabwe Olympic Committee vice-president, Thabani Gonye said they would be hoping to see an increase in the number of medals the country will win from the 10 collected at the previous Games that were held in Botswana in 2014.
The 2018 edition of the games have great significance in that several sport codes are qualifiers to the 3rd Youth Olympic Games (YOG) scheduled for Buenos Aires, Argentina from 6 to 18 October this year.
Gonye said Zimbabwe as a nation needs to adopt a culture of deliberately investing in the long term athlete development/ talent identification and preparation for Games exposure through participation.
"This (athlete development) is the most costly investment, albeit the most important component that is missing in our national high performance plan, for us to realise our pursuit for elite/ podium performances. Talent we have but the investment to nurture it is missing to achieve desired outcomes.
"We still have a long way to ensure that are our national systems are synchronised and integrated to consistently produce elite performances.
"Zimbabwe's participation at these games is not just about winning medals: participation and exposure to high performance will create the necessary platform, exposure and experience for development. Excellence is a habit, not an event," he said.
Gonye said the Games are significant in preparing African athletes as they provide a competitive opportunity before the YOG major event and therefore should form part of the preparation programme for National Federations.
"This in turn provides the appropriate pathway for young athletes to reach senior elite level. Qualification to international events has become increasingly harder, standards are higher and competition is stiffer," he said
At the last edition of the Games Zimbabwe sent 60 athletes from 11 sport codes, winning a gold in Basketball Shooting Competition, two silver in aquatics and tennis and seven bronze in athletics (two), karate (two) and one each in golf, aquatics and rugby.
Zimbabwe Delegation
Archery: Chelsey Leigh Hunter, Iona Alexandra Bartosz (coach)
Athletics: Privillege Chikara, Simbarashe Killian Maketa, Vanessah Matimbe, Donovan Tatenda Mutariswa, Brian Ndlovu, Takudzwa Tambama, Briad Nhubu, Kudakwashe Dorothy Nyamazana coach
Equestrian: Brianagh Lindsay Clark, Nicole Gibbs, Nicholas James Nicolle, Tegan Jessica Russell, Grant Norman Langley, Ricky-Lee Kyle Johnstone coach
Hockey Boys: Alec Chomunorwa Sean Michael Davis Ryan Hamalala Brett Eric Hounsell Tadiwanashe Kamusewu Tatenda Regis Mugore Tony Michael O'Riordan Joseph Bothwell Phiri Taurayi Alfred Tugwete Niall Christopher Milner coach Marc
Antony James Levendale manager
Hockey Girls: Mercedes Beekes, Ruvimbo Irene Dobbie, Simone Brooke Herbst, Gwaradzimba Mazvita Mtausi, POPE Lilian Fay Eleanor, Alexei Terblanche, Natalie Terblanche, DANGARE Munashe Trivella Taya Danyn Shae, Tendayi Innocent Maredza (coach), Mhasho Florence Tarisai (manager)
Judo: Michaela Savanna Henderson, Majaji Tapiwa Musariri, Mashayi Simbarashe (coach)
Rowing: Lorryn Ashley Bass, Savannah Autumn Hendrickse, Taurai Madziva Kenneth George Raynor, Andrea Bianco (coach)
Triathlon: Andie Leigh Kuipers, Mathew Denslow, Pamela Leigh Fulton (coach)
Medical: Abigail Mnikwa, Tapfuma Mudawarima, Tonderayi Clive Murimwa
NOC: Sebastian Garikai CDM, Newman Gomendo, Anna Mguni