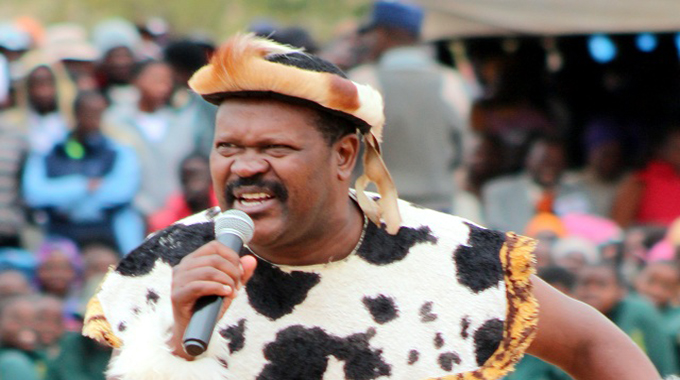 The Sunday News
Ngqwele Dube, Life Correspondent
THROUGHOUT history, music and protest songs have inspired revolutions and in Africa in particular they were a driving force behind the liberation of the continent from the yoke of colonialism.
Africa's shared history in fighting for freedom from colonialism meant countries helping each other resulting in a shared struggle that superseded nationality resulting in people from different countries assisting each other in the fight.
As Zimbabwe this month celebrates their freedom fighters, several African music stars descend on Victoria Falls next week on Heroes Day, 12 August, in a show titled aptly the "Global Rainbow Concert" at Imvuvu Gardens.
South Africa-based Dan Chiorboli, Nseka Gilberto originally from Mozambique, sensational Congolese guitarist Peter Djamba and South Africa's sensational female bassist, Tebogo "Aus Tebza" Sedumedi are set to headline the main act that would dish out various liberation songs from around the world.
Local acts set to feature in the line-up include Sulu Chimbetu, acclaimed dub poet Albert Nyathi, afro jazz crooner, Mr Prince, world travelled imbube outfit, Black Umfolosi and many various Vic Falls-based acts.
Besides showcasing his own compositions, Chimbetu is expected to perform his late father, Simon Chimbetu's repertoire that had several liberation struggle songs.
The show, being organised by Big Scale Entertainment, is set to light up the tourist resort over the long Heroes weekend.
Big Scale director, Sibonginkosi Tshabalala said the Global Rainbow Concert is premised on songs from the Liberation Project South Africa, a project that saw musicians from across the world team up to re-record liberation songs.
The resultant three albums, aptly titled Songs That Made Us, produced by Neill Solomon, Phil Manzanera and Dan Chiorboli, features 34 songs after a collaboration of 69 musicians from 17 different countries.
"The songs on the album are mainly taken from Africa, Italy and Cuba. The project has toured several countries and most recently the band was in Italy where they held a successful tour and we felt it was the right time to bring it to Zimbabwe particularly seeing that it is Heroes month," said Tshabalala.
"Victoria Falls presents the perfect setting to bring the world together to celebrate our heroes and pay tribute to icons Nelson Mandela, Josiah Tongogara, Joshua Nkomo, Chris Hani, Samora Machel, Fidel Castro and fallen music heroes like Oliver Mtukudzi, Ray Phiri, Jonny Clegg, whose track Asimbonanga features in the alubm, Biggie Tembo, Hugh Masekela and many others.
The original Liberation Project features Musical heavyweights such as Phil Manzarena (Roxy Music), Juan de Marcos (Cuba), Cyril Neville (Neville Brothers -New Orleans), N"Faly Kouyate and South Afracan Sipho "Hotstix" Mabuse who were involved in the rearranging and recording that took place at Nelson Mandela Theatre South Africa digitally linked to 20 studios worldwide by artistes from countries as diverse as France, La Reunion, Guinea, Burundi, The USA,Brazil, United Kingdom and others.