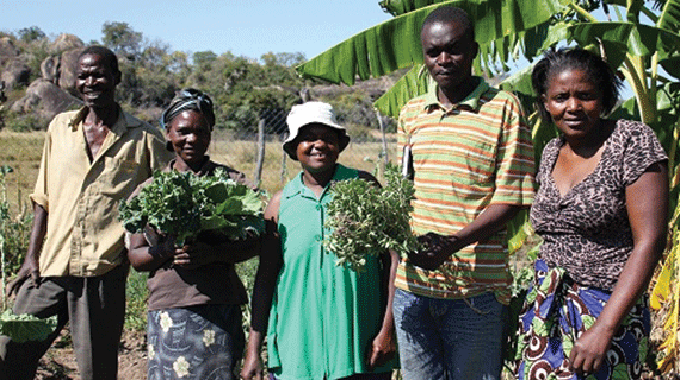 The Sunday News
Dumisani Nsingo, Senior Farming Reporter 
A CONSORTIUM of non-governmental organisations, the Zimbabwe Agricultural Knowledge and Innovation Services (Zakis) Project has set up two institutions as agriculture centres of excellence aimed at integrating Government's agricultural departments' activities towards enhanced productivity.
In an interview with Sunday News Business at a two-day workshop and official inception of the Matopos Agriculture Centre of Excellence recently, Icrisat Zimbabwe country representative Dr Kizito Mazvimavi said the consortium selected Chibero College of Agriculture in Mashonaland West and Matopos Research Institute in Matabeleland South as agriculture centres of excellence.
"We selected two centres one in the dry land and the other one in the humid and high potential region. Matopos is here in the dry lands, this south western region not necessarily Matabeleland and Chibero in Norton . . . ," he said.
Dr Mazvimavi said the centres would act as hubs to demonstrate and trigger excellence in modern agriculture and extension practices, including research and education.
The consortium is made up of Icrisat Zimbabwe, Welt Hunger Hilfe, Icrisat, Sustainable Agriculture Technology, Community Technology Development Organisation and SNV and is funded by the European Union to revive agriculture extension and research services in Zimbabwe under the Zimbabwe Agricultural Growth Programme.
Welt Hunger Hilfe country director Ms Regina Feindt said there was a need for Government's agriculture department to work in unison so as to meet the needs of farmers as well as to contribute towards the growth of the country's agriculture sector.
"The Centre of Excellence is supposed to bring closer together the department of extension, education and research. So far what was observed also by the Ministry (of Lands, Agriculture, Water, Climate and Rural Resettlement) is that three departments work much inside line, there wasn't much interchange between the different departments and we hope that through these Centres of Excellence there is more integration, which should be actually in the benefit of the farmers as well because all together the programme is very much farmer-centred. So all research, education extension should be along the farmer's needs and what we discussed right at this moment is a needs assessment to talk with the farmers on what are actually their needs in terms of extension, research and education," she said.
Ms Feindt said the country's agricultural sector was faced with a myriad of challenges but has potential for growth.
"I think the sector has a huge potential, definitely but it is still under-utilised and the country is also at the same time struggling under the impact of climate change but also the economic crisis at the moment. So there are a number of factors limiting the growth of the agricultural sector in the country but the potential is definitely there but the sector needs to address the issues around climate change," she said.
@DNsingo