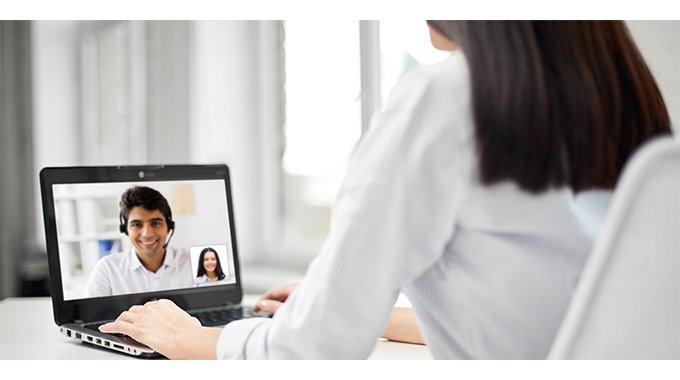 The Sunday News
Interview write up with Nomalanga Ndlovu
CHANGE has become an inevitable aspect of our lives. Covid-19 has taught us that we need to be constantly ready to shift and adapt to the new normal, whatever that is. There was a time when many organisations preferred face-to-face interactions but alas, in 2021, virtual meetings have become the new norm. With virtual modes of interaction becoming a new norm, what does this mean for our interview skills interaction?
We shared a lot about the overall importance of being ready for an interview and mentioned that an interview is a form communication. It is an opportunity or a platform where companies look for the best candidate to fit into their organisation. Today, I want to backtrack a little bit and include the digital influence on interview skills as a major dynamic that is affecting our interview skills.
Social media platforms all have different objectives, and satisfy people differently. For some, it is a platform to share with friends and family on different milestones that they have accomplished. It is also a platform of sharing views and it's a powerful business communication tool. The growth of social media impacted the world as it became a big media tool of communication and recruiters started to not only use it to identify talent, but to research for potential employees as well.
Job seekers can leverage their social media presence by building a brand online, showcasing their work and accomplishments. It is important to understand that social media is a network of opportunities and a perception is built when people go through your social media platform. What kind of brand have you built online which will attract recruiters when they go through your social media profiles?
You will notice that it has become a new standard to request for social media handles when filling in applications.
This is because recruiters want to understand you through your social media activity. Your values and image will affect the company, especially when you have an influential role.
How do you set yourself apart on your online platforms for positive influence with recruiters? Think before you post.
Have a clear cut vision about the journey that you want to engage your followers on. What is the objective of being on each social media platform and how much access do you want to give your followers to your personal life? The internet never forgets hence it is important to understand that as the world revolves, your opinions and behaviour will evolve as well.
Many teenagers have fallen into the internet and social media trap when they blast images of their social lives and express themselves on serious global topics without being sensitive to the different people affected. Imagine how bad it looks when you have to stand before a panel to answer to a rude comment that you made against a particular race or gender.
Take your followers on a journey and allow them to experience your ideas and values from an authentic voice. Know what you represent and express yourself assertively as you build your brand. For the longest time, we relied on print media and hard copy books but the beauty of online platforms is that we are now all able to seamlessly express our ideas and passion with the world. The danger is that one can get carried away. It is important to always think and check yourself first before airing anything out online so as to maintain a clean image.
Many jobs and references come through word of mouth and the connections that you establish online, so you need to interact well. Develop a professional image on LinkedIn. Branding is no longer a dynamic for companies only, personal brands have become essential in the 21st century.
When people are looking for a service or want to inquire on a person, they google them. What people find when they search is your online brand, invest in it.
Two important questions to ponder on as you build your personal brand are; how can I stand out as I build my online brand and what makes me marketable?
A professional profile picture and a powerful summary are essential components to your online brand. Your summary should always emphasise your strengths and anyone going through your profile should be able to gain understanding of who you are and what skills you bring to the table.
Lastly, you need to network. Online platforms help to build connections for future projects and lessons. There is information overload online and you constantly need to position yourself to share and engage with other scholars.