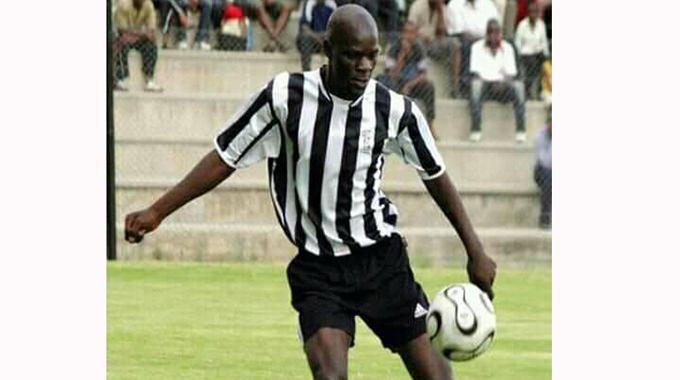 The Sunday News
Mandla Moyo, Sport Reporter
ALL eyes will be on rejuvenated FC Pirates when they face Tigers in a Bulawayo Social Soccer League encounter in Makokoba this morning.
FC Pirates have AmaZulu and Highlanders player Farai Mujokoro in their ranks. Ever since Mujokoro traced his roots back from across the border in South Africa he has given the team a new lease of life. From the dead he has raised the once struggling team, to date they have posted attention-grabbing results, a situation that has seen the team gradually moving up the ladder with each passing match day.
The race for the BSSL title is still on after all the teams in contention won their respective matches last week to keep the log leaders Stars FC in sight. Stars FC host Brotherhood at their favourite hunting ground Ndola, and expected of the champions not much resistance is expected from their opponents. Their nearest rivals and stumbling block to the throne Man U host one of BSSL light weights Magwegwe Bullets who are expected to give a dosage of fire so as keep in touch with the log leaders.
Fixtures 
Pool A: 70 Combination vs Makwee (Mambo , Tshabalala), Cowdray Park Masters vs Congo Chiefs (TM Cowdray Park), Tigers vs FC Pirates (Mazai , Makokoba), Mganwini Legends vs 94 Strivers (Food 4 Less, Emganwini), Zulu Chiefs vs Ndola (Marisha, Old Magwegwe), Stars FC vs Brotherhood (Ndola, Number One), Edgars vs Fund'ukulinda (Somhlolo, Nkulumane), Old timers vs Santos (Pumula North), Man united vs Magwegwe Bullets (Emakhandeni), Mthala vs Glenkara (Bango, Mpopoma), Khami vs Vule Vale (Khami), Patapata vs Iminyela (Iminyela), CreamTata vs Fireworks (Lobengula Youth Centre).
Pool B: Siyabangena vs Zinwa (Phekiwe , Nkulumane 12), Entumbane Bombers vs Real Shwelele (Esporweni, Ntumbane), Finance vs Real Magwegwe (TM Cowdray Park), Njube Crackers vs Gwabalanda (Desert, Njube), Wembley vs Happy Valley (Lobengula Sec ), NJC vs Zobha (Mazai , Makokoba ), Mganwinini Celtics vs Shwelele (Food 4 Less, Emganwini), Pelandaba vs Skippers (Induba, Pelandaba ), Mayihlome vs Lobels (Inyathi, Mpopoma), FC Zonke vs Pioneer (Esporweni, Ntumbane), Robert Sinyoka vs West Com (Emarorini , Pumula South), Pumula Crackers vs Mabutweni (Silwane ,old Pumula), Matshobana vs Nkulumane (Matshobana), Nkulumane vs SIyabangena (Phekiwe, Nkulumane 12).