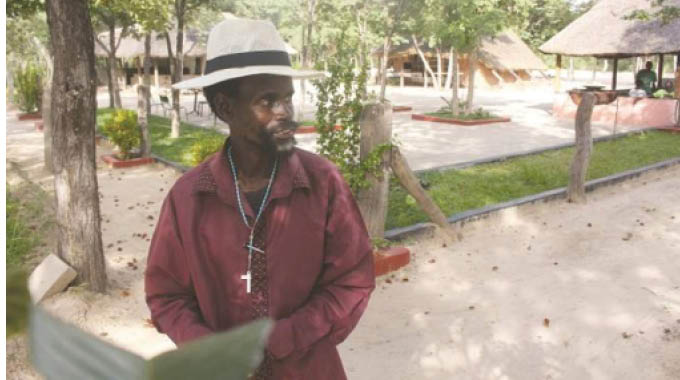 The Sunday News
My interest in film started when I was at high school. We heard that Cont Mhlanga and Amakhosi Performing Arts were starting an intensive film training under what was then called Happy Valley Film Workshop. The problem then was that it was in the middle of the school term and the first training was 21 straight days. My two friends and I turned up for training, in full school uniform having bunked a few lessons.
When Mhlanga saw us he told us to go back to school but we found our way into the workshop. The workshop facilitator, one Sigve Underson from Norway, was quickly impressed by the short stories we pitched for the workshop. When Mhlanga came back he was told we had already made the cut for the workshop and so he reluctantly allowed us to stay. That was the beginning.
And from that beginning two things were drummed into our heads. The first was that film is a specialised field and one needed to know the basics to be able to work with it — understand pictures, different angles and different frames, understand lighting, and other basic narrative elements. The second important thing was that this is Africa and that an African filmmaker must always understand the basics of filming on a shoestring budget. A shoestring budget is relative, depending mostly on where you are coming from, but for most of us it always meant filming with nearly a zero budget. So from the onset we were taught minimalism and the importance of focusing on the story, instead of other ornamental things. Focus on the story.
Ever since that training and other subsequent ones I have always shot films on shoestrings budgets. I am still yet to be in a film project where the budget will allow me or those I will be working with to be as creative as one wants. This reality of knowing, from writing to editing, that you are in Zimbabwe and doing a poor people's film has always been with me and some colleagues for years. It can be limiting, that's for sure. When one plans a film they knows artistes will be asked to costume themselves — sometimes one laughs when one sees an actor appearing in two different and unrelated films wearing the same costumes. Can you blame the actors? No.
Most of the times one goes on set and doesn't expect artistes to be made up or taking over someone's house but knowing that the crew can't change a thing — you shoot as you found it. The pain, especially among directors, is living with the knowledge that on most shoestring budgets the only narrative elements to rely on are dialogue and little action. But the truth is that if we had budgets for sets, make-up, costumes, props and other things we could be seeing something totally brilliant from our filmmakers.
I will not forget one year where we went location scouting and got this beautiful home. Beautiful is actually an understatement. The house had literally everything. It would have been a dream set. The owner was even willing to let us use it. I remember viewing the house and then sitting with the owners — man and wife — and the man saying to me: so how much will you pay to use my house? I remember his face when I told him the figure on our budget for locations. The short of it is that we never got to use the house.
The other reality is that in a shoestring budget film don't expect to see a car chase or an accident. Don't expect scenes where things break or blow up. But the positive of this is that it has taught us to focus on the story. STORY is important. Lack of equipment and proper budgets should not stop us from telling our stories. Many people do not go to watch films to look at camera angles, or nice sets or crazy stunts. Most people watch films for the STORY.
So recently we have gone back to telling stories using film. And the reality is still the same. Shoestring budget. But good stories must be told. In my next few articles I will be giving you, dear reader, some anecdotes from the different sets of our short film projects.