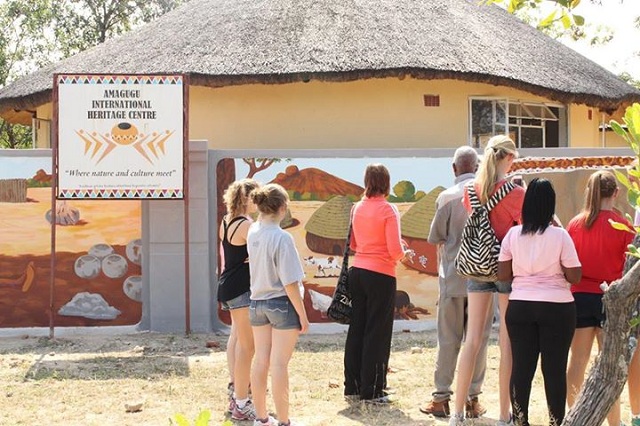 The Sunday News
Bruce Ndlovu
ONE of the bastions of culture in the country, Amagugu Heritage Trust, has been named as an advisor to the Unesco's Intangible Cultural Heritage (ICH), a prestigious role that will see it occupy an international position that no Zimbabwean cultural organisation ever has.
At the invitation of Unesco, Amagugu participated as an observer at the 7th General Assembly of the Intangible Cultural Heritage Convention held in Paris, France from 4 to 6 June.
It was at the Paris convention that Amagugu came tops in a shortlist of 29 cultural organisations from across the globe to become only the second Africa-based organisation to have the privilege of playing an official advisory role to Unesco.
In a statement, Amagugu acknowledged the gravity of the recognition by Unesco.
"Article 9 of the Unesco ICH Convention provides for accreditation of advisory organisations with recognised competence in the field of intangible cultural heritage. From a total of fifty applications for accreditation by NGOs, a total of 29 were accredited at the 7th General Assembly.
Two Africa-based NGOs were accredited, AIHC and Mali Cultural Heritage Agency from Mali, joining nine other Africa-based NGOs already accredited with Unesco. A total of 147 NGOs were already accredited ahead of the 7th General Assembly. AIHC becomes the first Zimbabwean institution to be accorded the accreditation status," the statement read.
Founded in 2010 by renowned historian and cultural activist Pathisa Nyathi, Amagugu is situated 60km along the Bulawayo-Kezi Road. It organises a variety of cultural, educational and recreational programmes for the public to learn and appreciate different facets of indigenous heritage, history and culture.
In an interview, Nyathi said the latest honour was largely due to his work alongside Amagugu officer Kgosi Nyathi.
"I bring knowledge to the table but that would be useless if I didn't know how to package it. That's where Kgosi comes into the picture. The way we complement each other works well within the Amagugu context. That's over and beyond our father-son relationship," he said.