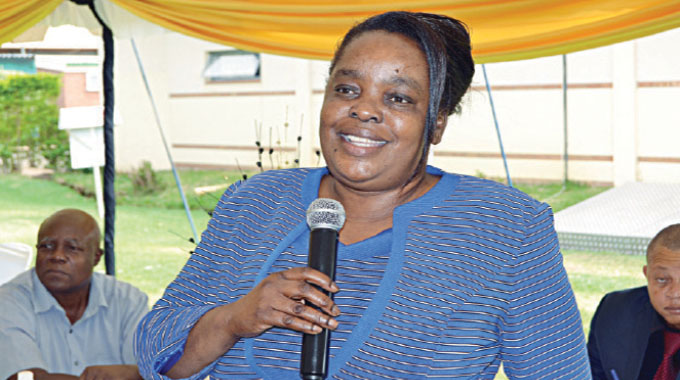 The Sunday News
Vusumuzi Dube, Senior Reporter
TRANSPERANCY International Zimbabwe will on Thursday host an Anti-corruption indaba which will see top officials from the Bulawayo City Council deliberating on a number of issues relating to service delivery and their anti-graft stance.
The indaba is mainly aimed at bringing members of Civic Society Organisations and officials from the council to see how they can deliberate on issues around corruption. TIZ advocacy officer Mr Njabulo Moyo revealed that the discussion will take into cognisance the Sustainable Development Goal (SDG) 16 on promoting peaceful and inclusive societies for sustainable development and provide access to justice for all as well as build effective, accountable and inclusive institutions at all levels.
"The indaba seeks to provide a platform for Bulawayo City Council (BCC), citizens, private sector, the State, Civil Society Organisations and other interest groups to critically take stock of service delivery and corruption in Bulawayo.
"Resultantly, duty bearers and players in the ant-corruption chain will then be equipped with strategies and ideas that help them to effectively and efficiently deal with corruption in Zimbabwe, leading to the reduction of corruption," said Mr Moyo.
He said the key idea was not about name calling in the anti-corruption drive but solely aimed at proffering a platform for learning and sharing ideas concerning corruption in the city.
"The theory of change that will guide the Anti-corruption indaba is that various entities will come together to discuss the corruption agenda as well as deliberate on its ramifications in the city with the view of setting a national agenda."
The advocacy officer said one of the main objectives of the indaba was to create a platform for stakeholders in the anti-corruption chain to critically examine and reflect on the current anti- corruption agenda in Bulawayo.
Among those who will make presentations at the indaba include, Bulawayo Mayor Councillor Solomon Mguni, city chamber secretary Mrs Sikhangele Zhou, director of engineering services, Engineer Simela Dube, director of housing and community services, Mr Dictor Khumalo and the health services director, Dr Edwin Sibanda.
A number of officials from the council have in the past been implicated in corruption allegations and at one time, the Ministry of Local Government and Public Works has to dispatch teams to investigate.