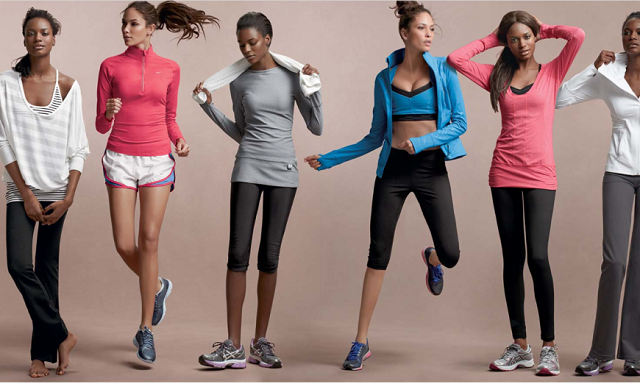 The Sunday News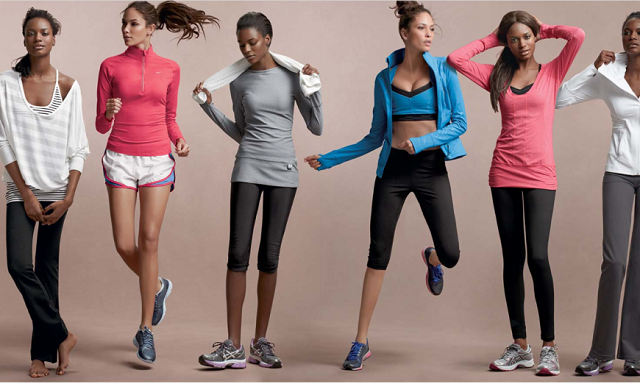 Rutendo Chidawanyika
ALTHOUGH going to the gym shouldn't be a fashion show, it's still important to look good. Besides, when you look good, you feel good. Wearing comfortable clothing that you feel confident in and that allows for ease of movement will help you feel better about your workouts and maybe even keep you a bit more motivated.
Sports bras
A good sports bra is important in providing support and minimising excessive movement. The bra should be a blend of cotton and a breathable material such as Lycra mesh to help sweat evaporate and keep odour locked in.
Try on different bras until you find the one that provides the most support and comfort. Try jumping up and down or running on the spot as you try different bras to measure their support.
The bra you choose should fit snugly, offering support but not constricting your range of motion. Make sure the straps don't dig into your shoulders or the band into your rib cage. It should fit snugly, but you should be able to breathe comfortably.
THE SMALL BUT BIG THINGS TO CONSIDER
Toiletries: Remember to bring a shower towel, bath sponge, shampoo, conditioner, and soap to freshen up after your workout. Or even a spray to wear before your workout.
Hair ties or clips/ Cap: If you have long hair/ weave or fringe that fall into your face, don't forget to bring hair scrunches or clips to pin your hair back. Nothing is more annoying than trying to exercise when your hair keeps falling in your face.
Towel: Towels are both a comfort measure and a necessity. You'll be glad to have one with you after you've worked up a sweat.
Flip-flops: Keep your feet clean and prevent athlete's foot by wearing your flip-flops in the shower.
Water bottle: It's important to keep hydrated throughout the day, and it's essential during and after your workouts.
Gym bag: Carry a gym bag that's big enough to carry everything you need at the gym but small enough to fit in your locker.
Running shoes: The right running shoe should provide stability, motion control, and cushioning for your runs. Depending on the shape of your foot you may need a different sized arch. Talk to a salesperson that specialises in running shoes to find your best fit if you are not sure.
Walking shoes: An ideal walking shoe should allow for a range of motion and cushioning.
Cross-trainers: These are most commonly worn in the gym. These shoes are ideal for someone who occasionally runs, walks, and/ or takes fitness classes. They should offer flexibility, cushioning, and lateral support.
Workout clothes: The type of material that you choose to wear to the gym should allow you to feel dry, comfortable, and confident. Your main focus while exercising should be giving it your all, and you shouldn't be self-conscious or uncomfortable in the clothing you are wearing. Depending on the type of workout you are performing, different clothing may be required.
The cut of the clothes you wear to the gym should allow you to move freely without constricting your movements. You will be moving around and bending often while exercising, so the clothes you wear should allow for flexibility. Look for clothing made of synthetic material such as nylon, acrylic, or polypropylene for a good balance of functionality and comfort. Cotton is probably the most common workout fabric, as it is reasonably priced, breathable, and comfortable. However, it tends to hold moisture and become quite heavy if you sweat. Depending on the climate and your comfort level, a fitted T-shirt or tank top (made of the materials noted above) with comfortable pants or gym shorts are ideal exercise clothing options. Follow these tips on what to wear to the gym and you'll look and feel great!
Socks: When choosing socks to wear to the gym, don't make the dreaded mistake of sporting dress socks with running shoes. Choose white or grey or black socks that allow your feet to breathe and are comfortable to train in. Wear socks made from acrylic or an acrylic blend. This material doesn't retain moisture as cotton and wool often do, which can lead to blisters and other foot problems.
MEN PLEASE!
Don't wear flip flops: The footwear you choose for a workout should provide proper support and protection to your feet.
Wearing appropriate footwear actually reduces your risk of injury and improves your physical performance.
Don't wear jewellery at the gym: Not only is jewellery unnecessary at the gym — it's unsafe. You may have one accessory that you never take off. Such as a wedding ring. Whether you're wearing chains, watches, bracelets or ring, you risk damaging jewellery by banging metal against metal or snagging it on a machine.
Do wear moisture-wicking clothing: When you're working up a sweat at the gym, stay cool and comfortable in moisture-wicking clothes. Workout clothes are designed to keep the perspiration away from your body. Wear a performance t-shirt that is designed to draw sweat away from your body and to the outer surface.
Do wear clothing that actually fits: Believe it or not, workout clothing that is too big is functionally worse to wear to the gym.
Choose materials (like a nylon-elastane mix) and a fit that gives you freedom of movement. The small percentage of spandex allows for a greater range of motion during exercise and provides a very comfortable fit without being too tight. So ladies and gents lets meet at the gym in the appropriate attire. It's not too late to get those summer bodies in check.
Email: [email protected]