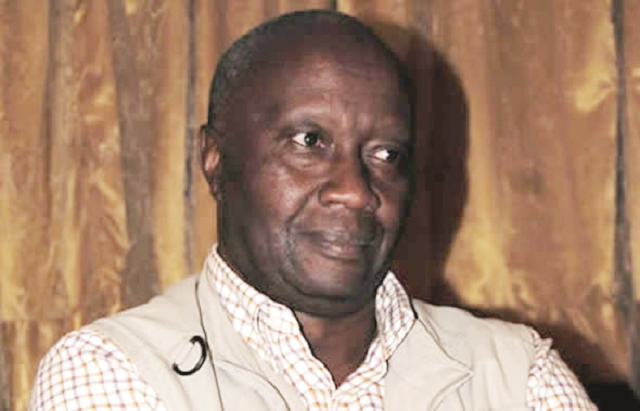 The Sunday News
Dumisani Nsingo, Senior Farming Reporter
THE Agricultural and Rural Development Authority (Arda) has stepped up efforts for the establishment of plantations across the country as part of its efforts to enhance the production of cash crops and foreign currency generation.
In an interview after a tour of (Arda) Balu pecan and livestock plantation on Tuesday last week, Arda board chairman Mr Basil Nyabadza said plantations can play a pivotal role in transforming economies of remote areas in the country.
"We are stepping up plantations deliberately because plantations bring value to our rural development mandate. In other words we want rural districts to acquaint themselves with a variety of fruit trees. There is money in the production and processing of trees into liquids and fruit for export," he said.
A plantation is the large-scale estate meant for farming that specialises in cash crops. The crops that are grown include cotton, coffee, tea, cocoa, sugar cane, sisal, oil seeds, oil palms, rubber trees and fruits.
Mr Nyabadza said there was a need to turn most of the country's under-utilised land into plantations so as to generate the much needed foreign currency through exporting various cash crops.
"You realise that in our economy right now, the drive is to do as much as possible towards exports and we believe that at village level, district level, plantations ranging from guavas, mangoes, granadillas, pecans, lemons, sugarcane, oranges, tea and coffee that's the range of plantations we are talking about in the five ecological regions within Zimbabwe," he said.
Mr Nyabadza said a number of nurseries have been established for the production of various fruits with about 30 000 pecan nuts seedlings ready for distribution across the country.
"Our climate is one of the best in the world and we must utilise it and that speaks to a villager, to say from your own homestead do you have guava, mangoe, orange or lemon trees. These are the questions that we must ask every household. If you produce then we must make sure that the next stage of processing is available at district level," he said.
Arda Balu pecan and livestock plantation general manager Dr Jeremy Hubert said Phase I of the pecan nut project, which saw 1 000 seedlings being planted on 100 hectares has been completed.
"It (the pecan nut project) seems to be going well. We are moving into the rainy season now, so the challenge is going to be water management. Unfortunately we don't have control over how much it's going to rain, if it rains too much that could be a challenge," he said.
Phase II of the project would see 1 500 seedlings being planted on 150 hectares.
"The next big stage of the project is developing the nursery . . . we are putting approximately 80 000 seedlings and these will be for Phase III, for Phase II we already have seedlings ready in Fort Rixon and some 2 000 seedlings here ready for next year. These seedlings here will be grown and grafted in a year and in three years which will be stage three of our project and these trees will be again planted," said Dr Hubert.
Arda Balu is one of the estates the Government agricultural institution has managed to revive through joint venture arrangements with players in the private sector.
The pecan nut project is expected to see 1 000 hectares being put under the deciduous tree in five years, making it one of the biggest such plantations in the world.
Minister of State for Matabeleland North Provincial Affairs Cde Richard Moyo said the pecan nut project was going to play a pivotal role in turning around the province and the country's economy.
"We are excited about this development and the fact that plans are already underway to set up a processing plant for this nut is also exciting as it will improve the Province's economic activities. Investors are also going to construct two additional dams as part of their efforts to avert the effects of climate change.
"These water sources will also be utilised by nearby communities for their water related activities and on top of that they have indicated that they will drill boreholes at a number of villages. The investor will also embark on an outgrower scheme not only for the growing of pecan nuts but various other fruits such as avocados and guavas," he said.
The Department of Crop and Livestock Production Matabeleland North provincial officer Mr Dumisani Nyoni said pecan nuts are going to be the first lucrative crop in the Matabeleland region.
"As a province which is in the drier parts of the country we have been seeking for a viable cash crop and pecan nuts are one such crop. This project will play a big part in creating job opportunities and it also has a scope for an outgrower scheme as the investors has indicated willingness to engage smallholder farmers willing to grow the nuts improving their livelihoods in the process. Generally the estate had been run down and injection of capital will see it becoming viable once again," said Mr Nyoni.
Pecan nuts are becoming increasingly popular as a crunchy and nutritious snack. Pecans are one of the most popular edible nuts native to North America and Mexico. The pecan tree is a large deciduous tree belonging to the hickory family.
Meanwhile, Arda is expecting about 50 000 tonnes of wheat from its estates and has already started preparations to crop maize and soya beans this season.
@Nsingo