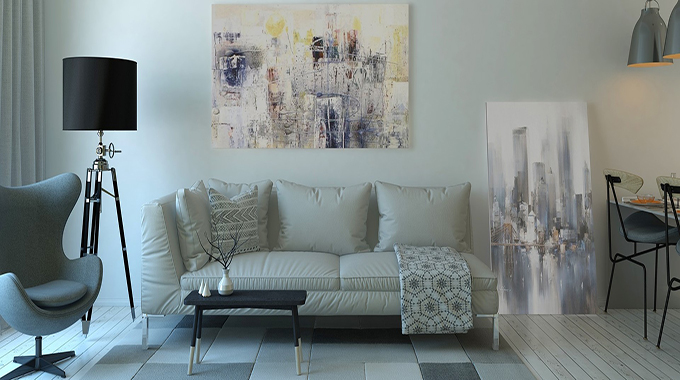 The Sunday News
Amanda Ncube
DISPLAYING art on the walls makes your home feel complete, a little more inviting and the end results are exciting.
The type of art that you choose to hang on your walls determine your personality . . . it portrays the type of people living in that home, hence it is essential to select your paintings carefully. 
Most home owners just love the idea of having their walls occupied and in most cases that tends to destroy the look of your space.
Here are some tips on how to make your home look orderly and at the same time beautiful after displaying your art on the walls.
Make use of stack of frames on the floor besides the bed or the couch instead of ignoring them because they might turn your home into a beautiful place.
Before you even decide to purchase any type of art, first do research so that you do not buy things that you will end up throwing away or just displaying them for the sack of not throwing away your money.
The material of the wall that you are going to hang your items on is crucial in this case as it will determine a lot of things such as the size and the shape of the item. The reason why you need to consider the material first is because some do not need hammers and nails (while some may just need small nails, picture-hangers or even a screw driver). 
For example, some walls are tiled hence you will need a good low-profile adhesive hook instead of nails and screws because you do not want a situation whereby you leave cracked tiles on the walls.
Also, some of the bricks are sensitive and if you use a hammer you might not like the results and the whole look of your home will be destroyed. 
Then you can move to the strategy (weight, size and shape) of how you will hang the object. Make sure you are creative when hanging your art. For example, you can group small paintings in one place or you can just opt for one bigger one. 
If you are afraid of cracked walls, just lean your art strategically. This may seem as the laziest way to display art but when correctly done, your home will look elegant and unique at the same time.
When buying your painting, take into account the hues and also what you are hoping to achieve.
For instance, if you love nature you can buy portraits that are green or those with animals or even water.