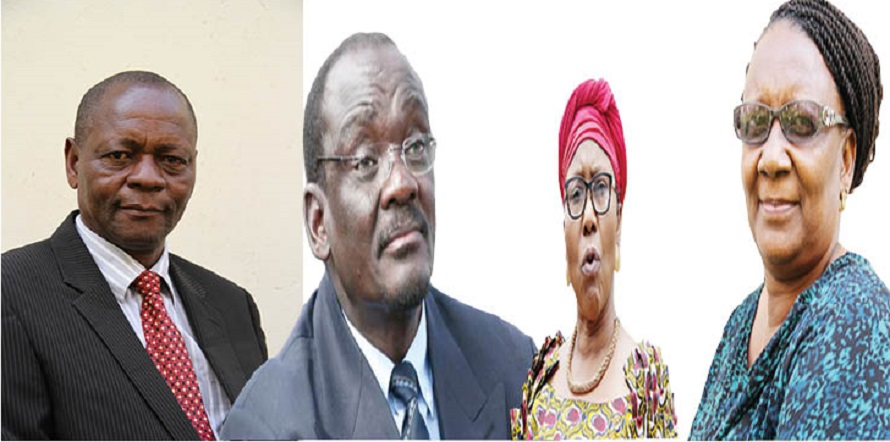 The Sunday News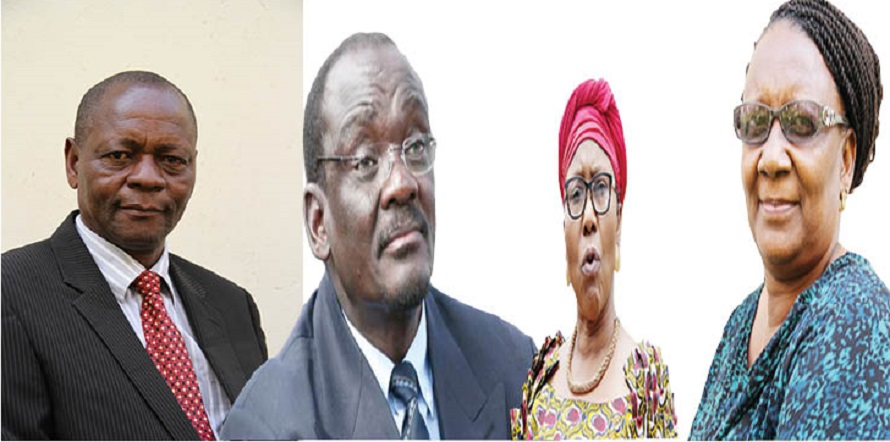 Kuda Bwititi, Harare Bureau
DUE processes will be followed in dealing with more than 100 Zanu-PF officials who have been recommended for suspension or expulsion for allegedly supporting a bid by sacked Vice-President Emmerson Mnangagwa to take over from President Mugabe, ruling party spokesperson Ambassador Simon Khaya Moyo has said.
Their cases are likely to go to the Zanu-PF National Disciplinary Committee (NDC). However, one of the officials with an axe hanging over him is party Secretary for Legal Affairs, Cde Patrick Chinamasa, who chairs the party's NDC.
Other affected bigwigs are ministers Cdes Kembo Mohadi, Oppah Muchinguri-Kashiri, Christopher Mushohwe, Josiah Hungwe and Abednico Ncube, whose home provinces want them disciplined.
In an interview with our Harare Bureau last week, Ambassador Khaya Moyo said: "The matter was raised in the Politburo and the Secretary for Legal Affairs (Cde Chinamasa) was tasked with dealing with the issue. We are all guided by the party constitution. The Secretary for Legal Affairs interprets the constitution and he is handling the matter as we speak. The matter is now in the department's hands and we will be advised accordingly."
Asked on how the party is going to handle Manicaland's push to expel Cde Chinamasa from Zanu-PF, Cde Khaya Moyo said: "The disciplinary committee is not a one-man band, they will handle the matter as a committee and I think one can be recused if need be."
Provincial Co-ordinating Committee meetings last week saw scores of leaders being recommended for expulsion. Harare recommended the expulsion of Politburo members Cdes Cleveria Chizema and Omega Hungwe, and Harare East National Assembly representative Cde Terrence Mukupe; while 22 others face suspension.
In Matabeleland South, recommendations were made for the axing of provincial chair Cde Rabelani Choeni, Central Committee members Cdes Reni Kibi and Tambudzani Mohadi, Matabeleland South provincial war veterans' chair Cde Section Ncube, and former Matabeleland South Provincial Affairs Minister Cde Abednico Ncube.
In Masvingo, the PCC recommended the expulsion of party Deputy Secretary for Legal Affairs Cde Paul Mangwana, Deputy Secretary for Security and Parliamentary Cheif Whip Cde Lovemore Matuke, and Central Committee member Cde Clemence Makwarimba. The province also wants its chair, Cde Ezra Chadzamira, booted out.
Manicaland recommended the expulsion Cdes Mike Madiro, Joshua Sacco, Moses Gutu, Winnie Mlambo, Joseph Mujati, Christopher Chingosho, Alice Chitima, Oliver Mandipaka, Gorden Chikwanda, Timothy Mapungwana, Monica Mutsvangwa, Ellen Gwaradzimba, Tasin Dube, Hubert Nyanhongo and Judith Mawire.
Mashonaland West recommended the expulsion of Politburo member Cde Prisca Mupfumira and Zvimba West National Assembly representative Cde Ziyambi Ziyambi.
In Mashonaland East, there is a push to eject Cde Joel Biggie Matiza and Deputy Speaker of the National Assembly Cde Marbel Chinomona. Those under in the cosh in Midlands include Cdes July Moyo, Auxilia Mnangagwa, Owen Ncube, Cornelius Mupereri and Justice Mayor Wadyadyena.
Bulawayo has also come up with a list of members they want dealt with, which includes women's league's Eve Bitu, Central Committee member Anna Moyo and deputy provincial commissar Douglas "Bin Laden" Gangaidzo. Some members are also baying for the blood of former War Veterans Minister Retired Colonel Tshinga Dube and businessman Elphas Mashava, among others.