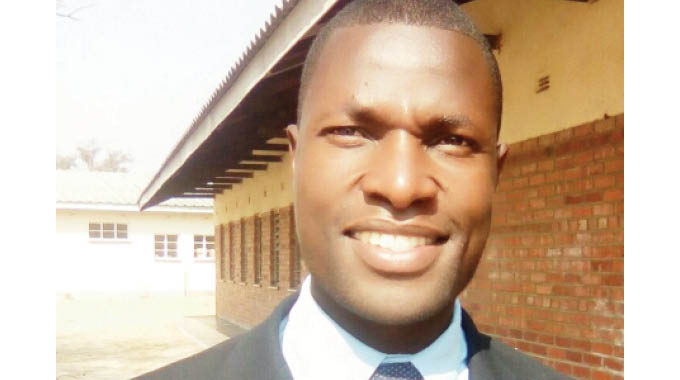 The Sunday News
Rumbidzai Mhlanga, Sunday Life Reporter
WITH the aim of teaching people that patience is not merely the ability to wait but it is also about how one behaves, novelist Fanwell Wandayi puts pen to paper and clearly articulates the dangers of rushing to attain something before the time is ripe.
The author, who honed his creative skills at an early stage of his life expressing himself through acting, said he later discovered it was much easier and more comprehensive when he told his story through the art of writing.
"I was not into writing when I was a young boy but I enjoyed telling stories or describing events and I usually drew a lot of attention from my classmates when I vividly related an incident. As time went on people encouraged me to consider writing books, that is when I penned my first book although it has not been published titled, The Mother and Son," said Wandayi.
Since he started in 2003 the author has managed to pen ten other books but have only recently published one of them.
"I have not been publishing my novels because firstly I did not know where to take my work to and that was largely because I did not have the courage to approach people who could have helped me. Financial problems also hindered me from getting appropriate requirements to type my novels and present them in a structured manner. At one time I could not afford a type writer until it was phased out.
"I have so far managed to write 10 books titled, The Last Witness, Regai Nditaure which is a collection of poems, Tsvaru akadana tivu a play, River Plate, The Western Star, Bangajena, The story behind the story, The Crusader, Joti neKetani and Ndaiti Ndinotewo which I later worked on the original copy in 2017 and then sent it for publication and it was recently published," he said.
He related what the novel is all about.
"The novel is about a young man who grew up living in abject poverty and desperately wanted to get rich hence he decided to enlist the services of necromancers and magicians but things did not work out for him. In fact, he almost ruined his life. In Shona there is a saying that goes like, "Mudya nameso musvita wepamawere" used with reference to things that are normally regarded as taboos like acquiring vast wealth through the services of necromancers (pfuma yekuromba). The book ends with a confession and a plea for forgiveness from his parents and girlfriend from the young man hence the title, Ndaiti Ndinotewo," Wandayi said.
The author says the novel is meant to teach especially young people to be patient and wait for God's time.
"The aim of the novel is to educate people on the need for patience when dealing with some important things in life. What I am trying to stress out is that apart from inheritance there is no substitute for hard work. Therefore, people should not try to find shortcuts to being successful as that in most cases backfires in a very bad way," he said. —@ruekushie