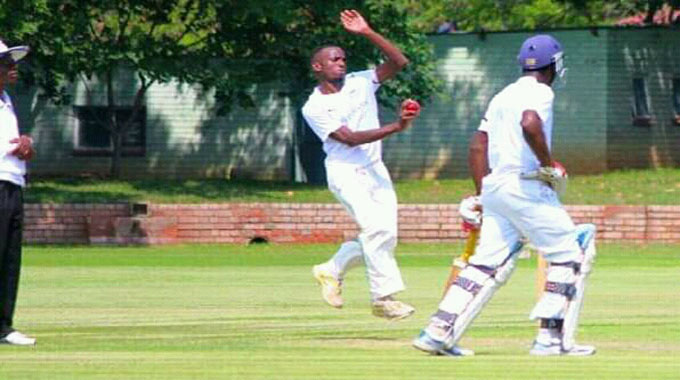 The Sunday News
Mehluli Sibanda, Senior Sports Reporter
BULAWAYO Athletic Club are the winners of the recently concluded Bulawayo Metropolitan Cricket Association First League.
Led by all-rounder Fleming Nkomo, BAC finished on top of the log with 67 points, followed by Emakhandeni on 64.
Third were Queens Sports while Roosters ended at the bottom of the log. That meant that Roosters, champions of the BMCA First League the previous season have now been demoted.
BAC won 10 of the 15 league matches they played in the just ended season with three defeats and two abandoned fixtures. For Roosters, it was just a terrible season which saw them record just one win and lost 12 times with two of their matches called off.  
 Nkomo felt that they deserved to be champions since they put in a lot of hard work during the course of the season.
"It feels great to win the league after a long time, I think as a team we deserved it because we put in the effort and it paid off,'' Nkomo said.
On what was crucial in BAC winning the league, Nkomo pointed to the competition for slots in the team.
"The key thing in winning the league was the competition we created within ourselves as a team but mainly it was how close we were as teammates, we were one big family,'' he said.
Some of the outstanding players for BAC were Tafara Mupariwa, Charlton Tshuma, Mandisi Moyo and Emmanuel Sharara. Schoolboys, Craig Moyo and Brandon James who are both at Christian Brothers College bowled extremely well with another youngster Talent Dzikiti.
Nust have now been promoted to the province's top competition after years of trying. The students have for years been trying to earn promotion and while they managed to win their league, they were unable to win the play-off against the bottom team from the upper competition.
@Mdawini_29