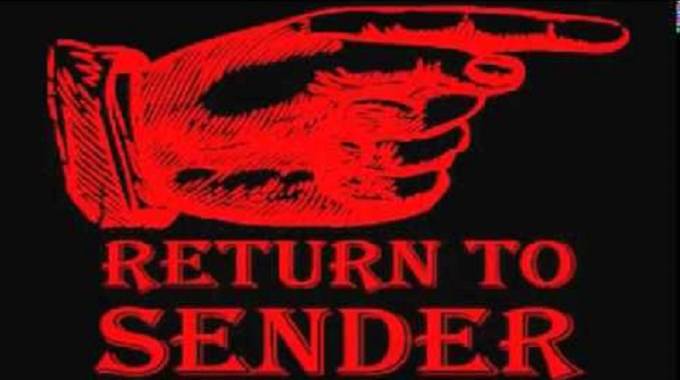 The Sunday News
Pastor Brian Moyo
LET'S continue our discussion from where we left where I would like to talk about Joseph. He was sold by his brothers driven by jealousy when he told them his dreams. Sometime later, the dreams were fulfilled because the famine was severe. In the course of time, their father died and his brothers had a guilty conscience — they lied that their father had left an instruction that he was supposed to forgive his brothers for the wrongs they had done to him and they bowed down to him as said in the dream.
They ended up staying in Egypt. The Bible says, "But Joseph said to them, "Don't be afraid. Am I in the place of God? You intended to harm me, but God intended it for good to accomplish what is now being done, the saving of many lives. So, then don't be afraid, I will provide for you and your children," and he reassured them and spoke kindly to them (Genesis 50: 19-21). He did not have the mind of revenge but he saw God's hand in whatever he went through.
We ought to come to God with our petitions and grievances; He is the one who would fight for us. David understood this, "Contend, O Lord with those who contend with me; fight against those who fight against me" (Psalms 35: 1).Avenging and judging is for God, let us give Him room to act, just play your part, "O Lord, the God who avenges, O judge of the earth; O God who avenges shine forth. Rise up, O judge of the earth; pay back to the proud what they deserve. How long will the wicked, O Lord how long will the wicked be jubilant?" (Psalms 94: 1-3).
In the light of the above, persecution and opposition is bound to be there but how we view it is what matters. To shed light on the issue, I would like to talk about David. He was tending his father's sheep and a lion came to take one of the sheep and he struck it and killed it. After killing the lion, I see relief on him. On the contrary, this was the beginning — a bear also came and he killed it. This was an indirect way God used to show him that there were many wars ahead of him; he was being prepared for kingship. After killing the lion and the bear, he went on to kill Goliath the Philistine giant. He faced many wars but he ended up in the palace.
I give him credit for the way he reacted, instead of complaining he was positive, he saw God in such unpleasant situations. Your enemy can be the tool God can use to bring you closer to Him and refine you. Had it been that David had not encountered these hardships and challenges his faith and trust in God could not have grown but the fact that he went through all this and emerged victorious he was bold enough to face Goliath, "But David said to Saul, Your servant has been keeping his father's sheep.
When a lion or bear came and carried off a sheep from the flock, I went after it, struck it and rescued the sheep from its mouth. When it turned on me, I seized it by its hair, struck it and killed it. Your servant has killed both the lion and the bear; this uncircumcised Philistine would be like one of them, because he has defied the armies of the living God. The Lord who delivered me from the paw of the lion and the paw of the bear will deliver me from the hand of the Philistine.'' (1 Samuel 17:34-37).
I strongly believe that enemies are good for us in the sense that they make us depend more on God. The more people rise against us the more we draw closer to God and that way our relationship with Him is strengthened. I am reminded of 2 Corinthians 1: 8-9, "we do not want you to be uninformed, brothers, about the hardships we suffered in the province of Asia. We were under great pressure, far beyond our ability to endure, so that we despaired even of life.
Indeed, in our hearts we felt the sentence of death. But this happened that we might not rely on ourselves but on God who raises the dead'' I personally believe the "all your enemies must die or back to the sender'' is not the will of God because the Bible is very clear on this issue — do not repay evil with evil but overcome evil with good.
The first step to living a victorious Christian life is to know your position in Christ, opposition would be there but you will not be destroyed because the God in us is greater than the opposition we encounter.