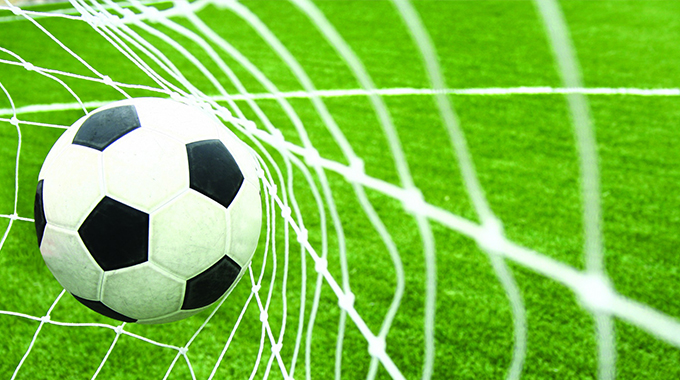 The Sunday News
Ngqwele Dube and Mandla Moyo, Sports Reporters
REBELS FC increased their lead at the top of the Bulawayo Amateur Football League (Bafa) to four points when they registered a victory against Victory FC last Sunday.
The win saw Rebels, who still have a game in hand move to 28 points, while second and third-placed Unity Village and Anolle Castings, who have played 11 matches each, remain on 24 points as they were inactive over the weekend.
Rebels get another chance to 31 points as they take on Mpilo United at Barbourfields Outside Grounds as the league moves to ensure all outstanding games are played during the mid-season break.
The only other fixture scheduled this week will see Mat High City take on Mpilo United on Tuesday. Bafa chairman, Charles Ndlovu said they want to ensure that all teams have played the same number of games going forward.
"We don't want to create a situation where some teams seem to have a perceived advantage over another. We believe competition will be much more intense and interesting once teams know they have played the same number of games.
"The league has run smoothly so far with teams fulfilling their fixtures and adhering to times. We are looking forward to completing the first half and readying ourselves for the second half," he said.
Meanwhile the Wolanani Football League reached the halfway mark last weekend with Bafana Bafana going into the mid-season break being joint log leaders with Lorchad as they are both on 28 points and are only separated by the alphabetical order of their names.
The two sides have played 11 games, won nine, lost one and drew one each while they have a similar goal difference of 43 goals.
The 12-team league is in for an exciting second half as the two sides tussle for the coveted prize of the inaugural championship title.
Third-placed Sondelani is also in the title fight as it trails the two sides by one point while Zimbili Black Tigers is a distant 11 points behind at fourth position. At the bottom of the log is Mabheleni who have only managed to amass six points from 11 games while Green Mambas are yet to find their bite as they sit second from bottom with eight points.
Meanwhile, on fire Bulawayo Social Soccer League outfits, Stars FC as well as Skippers FC continue their search for the top accolade in their respective pools this morning. For Stars, with each passing game it is looking clear that the target is within the range of their weapons as far as the crown is concerned in pool A as shown but the number of points bagged. 
The other two teams who have a mathematical chance of gate crushing into the second position are 70 Combination as well as Man United who are three points as well five points away from the Mthala respectively. 
When contacted for comment as to why they are slowly drifting away from the leading pack Man U team manager Blessing Jowa blamed pressing work commitments at their respective places of work the reason why his team are has failed to keep in touch with the pacesetters.
"Our rhythm as a team has been largely affected due to players' commitments at their respective area of work, which has seen us field a different team every Sunday since their shifts at work collide with our fixtures. "So the fact that all heavy weights will meet again for the second round offers us a glimmer of hope as we head towards the end and also looking and the number of league matches remaining which are many to alter the course of the league along the way," said Jowa.
BSSL fixtures
Pool A: Iminyela Timers v Old Timers (Iminyela), Congo Chiefs v Mthala (Inyathi, Mpopoma), Santos Thand'abantu v Stars FC (Silwane, Old Pumula), Khami Hydon v Zulu Chiefs (Khami Prison), Fundukulinda v CreamTata (Tshabalala Ext), 94 Strivers v Makwee (TM Cowdray Park), Man United v Patapata (Emakhandeni), Vule Vale v FC Pirates (Magwegwe West), Ndola Stars v Edgars (Iminyela one), Glenkara v Magwegwe Bullets (Somhlolo, Nkulumane), Tigers v Cowdray Masters (Mazai Makokoba), Brotherhood v 70 Combination (Desert Njube), Emganwini Legends v Fireworks (Food 4 Less Emganwini).
Pool B: Real Magwegwe v Zobha (Magwegwe High), West Commonage v Real Shwelele (Induba Pry, Pelandaba), Skippers v Entumbane Bombers (Bango, Mpopoma), Mayihlome v Nkulumane (Inyathi, Mpopoma), Pioneer v Njube Crackers (Matshobana), FC Zonke v Gwabalanda Legends (Esporweni Entumbane), Robert Sinyoka v Finance (Marorini, Pumula South), Wembley v New Jack City (Lobengula High), Siyabangena v Pumula Crackers (Phekiwe, Nkulumane 12), Zinwa v Shwelele (Mambo Tshabalala), Lobels v Emganwini Celtics (Matshobana), Happy Valley v Matshobana (Mazai Makokoba), Mabutweni v Pelandaba (Nsukamini Pry Njube).