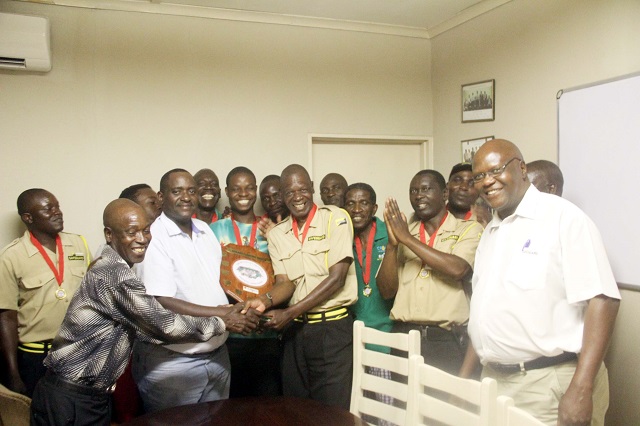 The Sunday News
Ngqwele Dube, Sports Correspondent
BULAWAYO Amateur Football Association (Bafa) teams are shunning going further up the football ladder as they are turning their backs on a Division Three slot reserved for Bafa champions.
In 2015 the Bafa leadership sought and was granted a slot in Bulawayo Province's Division Three as a way of introducing competitiveness and an incentive to the league's winners but subsequent champions have declined to take up the slot.
Bafa chairman, Chris Mtungwazi said teams have been dissuaded by the demands that come with being in a semi-amateur league including the financial obligations.
Teams that have won the league since the introduction of the slot in are Madamara in 2015, Laduma in 2016 and Safeguard last year.
Mtungwazi said it was only Zenzele Tigers that decided to move to Division Three at the end of the 2015 season despite coming third after the top two teams declined the offer.
The leadership had then been impressed by the fairytale run made by a Bulawayo City Council-owned side that decided to move from Bafa to Division Three in 2013 and subsequently gained promotion to Division One in 2013 and then knocked on the big boys' league in 2015.
"There are many demands in Division Three such as registration fees, referees fees and player registration among others so I think it is these that make the teams decide against promotion. Maybe most clubs prefer to remain amateur hence their rejection of the slot but teams have become more competitive after we introduced the Edgars Shield that go to our champions while the Townshend and Butcher Trophy remains coveted among the teams," said Mtungwazi.
Meanwhile, Mtungwazi said they are making final preparations for the 2018 season with clubs expected to finalise their affiliation during the week in time for kick-off next Sunday.
He said fixtures will be released during the week. Mtungwazi said they are expecting to have a 16-team league but it will depend on the commitment shown by clubs. He said while some clubs are facing financial difficulties they have to collect the fees to ensure the league is properly managed and runs smoothly.
"We sympathise with clubs' struggles but we have a league to run and hence fees have to be paid, however, we will negotiate payment terms that will allow clubs to make an initial payment and then pay-off the rest before we reach mid-season," said Mtungwazi.
He said in addition to the league competition, Bafa has so far confirmed two cup competitions, the traditional Townshend and Butcher Trophy and the Autoquip Cup.
Bafa League sponsors, Edgars last week presented t-shirt to champions, Safeguard and runners up, United.