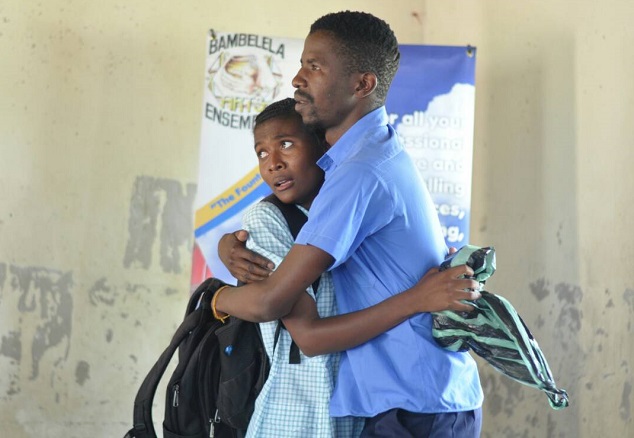 The Sunday News
Kudzai Mpangi, Sunday Life Reporter
Bambelela Arts Ensemble is set to revive two of its classic productions which seek to reignite the issues of child incest and street kids.
This is not the first time the ensemble revitalise one of its productions. Two years ago, the ensemble revived one of its best plays, The Wish List penned by one of Zimbabwe's finest writer, Raisedon Baya which featured veteran actress Precious Makhulumo famous for her role as Ntokozo in Amakorokoza, a popular soap from Bulawayo.
The two productions, Look, Listen and Decide and The Naked Truth are one of their top drawer plays in which The Naked Truth is a Nama award winning penned by Baya which was last performed eight years ago while its classic play Look, Listen and Decide was performed 20 years ago.
The group director, Witness Tavarwisa, said the increase of child incest and the escalating numbers of young people living in the streets gave them the drive to revive two of its best yester year productions.
"We decided not to do a new productions this year but otherwise revive two productions which highlight on different aspects of our society that exist even today. This notion comes after realising the escalating numbers of young people living in the streets," Tavarwisa said.
"These two issues left us as the Ensemble with a mandate to bring back these two productions as they are not only relevant but we believe they can play a pivotal role in not only raising awareness but challenging the community to change their perceptions, attitude and behaviour towards these issues and the effected people," he said.
Tavarwisa said the latest productions were slightly different from previous projects.
"There isn't much difference in terms of style and quality but what we are changing is the approach. This time around the productions will be highly interactive with the audience as we will be exploring participatory theatre at its best. In terms of cast the two productions are centred around Tawanda Mukoma, Bongelani Ncube, Josphat Ndlovu, Nomvelo Bhehane and one or two new faces that we recruited last year," he said.
Tavarwisa gave a reflection of the year 2017 and how they ought to progress in 2018.
"Our 2017 calendar was a hive of activities as it saw us doing a number of Community Dialogue meetings powered by Amnesty International Zimbabwe (AIZ), Savanna Trust and the Traditional Buddyz 4 Luv schools performances. The year saw us producing yet another master piece titled Say Forgiveness," he said.
Tavarwisa said they intend to continue working with existing partners and they are also looking forward to opening flood gates to new partners. The two productions makes up the groups 2018 combo package that will be taken to a number of schools and colleges around Bulawayo. [email protected]dzai