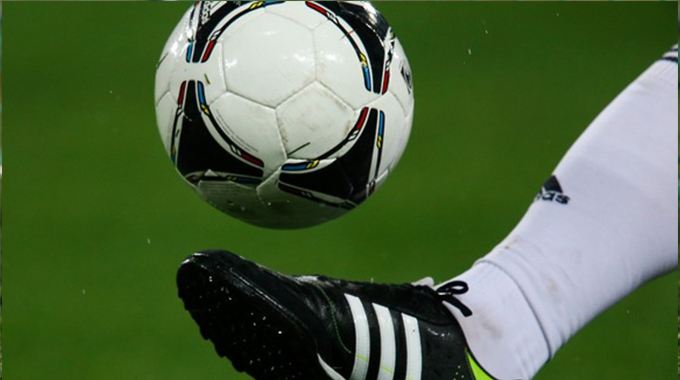 The Sunday News
Mandla Moyo, Sports Correspondent
WHEN the Bulawayo Social Soccer League (BSSL) resumed early this year, all the 60 teams deployed in three pools of 20 each had an equal chance to fight for a place in the Champions final.
However, along the way as the battles intensified, some crumbling like a deck of cards. On the hand some teams soldiered on and fiercely contested the marathon race.
The promised land, still a dream for some is now visible with under five games to wrap up this 2022 social soccer season.
One team which has stood firm against the torrent winds is surprise candidate, Nkulumane's Bangane from Pool C.
They lead the table after harvesting 76 points from 34 games. their nearest rivals Celtics and Wolves are 3 points behind from 35 games.
Chairman Bekithemba Khumalo said it felt good to be at the top because they have been working hard from the start of the season.
"As Bangane Football Club we are happy to be on top of the log and we have been working hard from the start of the season. We told the boys that this is our year and we are going to play in the Champion of Champions.
As l speak the mood is very high in our camp, the guys are ready for bringing the championship to Nkulumane for the first time. As Bangane we are taking each game as it comes and fighting for the championship," he said.
Match day 36 Fixtures (Today)
Group A
Mthala vs 70 Combination : 1100hrs (Bango); Iminyela Timers vs Brotherhood : 1100hrs ( Iminyela ); Old Timers vs Tigers : 1100hrs (Pumula North); Cowdray Masters vs Magwegwe Bullets :1100hrs (T.M Cowdray ); Zulu Chiefs vs Edgars : 1100hrs (Marisha); Glenkara vs Patapata :1100hrs (Somhlolo); Stars vs Fireworks :1300hrs (Iminyela); Makwee vs Vulavale :1100hrs (Mazayi); Funda vs Creamtata : 1100hrs (Tshabalala Ext); Man U vs FC Pirates : 1100hrs (Rugby)
Group B
Nketa vs Hyde Park : 1100hrs (Nketa); Sekusile vs West Comm : 1100hrs (Nkulumane); Gwabalanda vs Santos : 1100hrs (Amakhosi); Osiphatheleni vs 94 Strivers : 1100hrs (Crescent); Pelandaba vs Robert Sinyoka : 1100hrs( Induba Pry School); Pioneer vs Ndola : 1300hrs (Bango); Happy Valley vs Khami : 1100hrs (Thorngroove); Delta vs Mabuthweni : 1100hrs (Sizinda); N.J.C vs Congo 1300hrs (Mazayi); Emganwini Legends vs B.C.T : 1100hrs (Food 4 Less)
Group C
Njube Crackers vs Celtics : 1100hrs (Desert); Zonke vs Wolves : 1100hrs (Entumbane); Lobels vs Bangane 1100hrs( Mambo); Finance vs Luveve : 1300hrs (T.M Cowdray Park); Shwelele vs Mayihlome :1100hrs (Inyathi Youth Centre ); Real Magwegwe vs Zobha : 1100hrs (Magwegwe High); Matshobane vs Bombers :1100hrs (Matshobane); Mex Mawaya vs Nkulumane : 1100hrs (Sizinda); Real Shwelele vs Wembley :1300hrs (Inyathi Youth Centre); Siyabangena vs Skippers :1100hrs (Phekiwe)