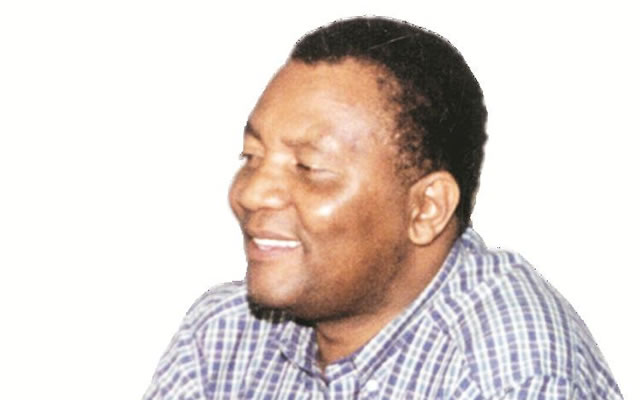 The Sunday News
Allan Foti, Sports Correspondent
FORMER Zimbabwe Football Association president Vincent Pamire has disputed recent media reports of a Sandton Project aimed at destabilising the national association and explained the role he and his peers are playing in the on-going constitutional battle at the mother body.
Speaking from Harare where he chaired a meeting of former Zifa presidents and serving association life members, Pamire said the meeting was called to find ways of addressing the issues at Zifa and push the current board led by Phillip Chiyangwa to uphold the association's constitution and hold elections.
However, Zifa quickly moved in and banned Pamire, Trevor Carelse-Juul and Rafiq Khan and Eucebia Maseko from all football related activities for violating the Zifa constitution by creating parallel structures. But Pamire yesterday dismissed their ban as a non-event. He quipped "that you can't ban someone from being a former president."
Pamire revealed that the meeting in Harare last week, deemed illegal by Zifa, had resolved to set up a committee chaired by himself whose terms of reference include their approach to the Sports and Recreation Commission to advise the Zifa board to stick to the confines of its constitution. He said the committee met SRC chairman Edward Siwela and other commission officials on Friday afternoon where they presented their concerns.
"Firstly I want to make it clear that we are in no way trying to push for the ouster of Phillip Chiyangwa and his board. We are merely asking them to uphold the Zifa constitution and call for elections because as we speak there is no legitimate Zifa Council," Pamire said.
"Secondly, the meeting was not called to bolster Trevor Carelse-Juul for the Zifa presidency. It was meeting called for and by former Zifa presidents and life members and he falls in that group which is why he was invited. In fact I chaired the meeting and led the delegation that met the SRC chairman on Friday afternoon. We are not fighting Chiyangwa but merely advising him to follow the constitution."
"It is wrong for people to suggest that our meeting at a local hotel was not well attended and that it was an indaba fronted by Carelse-Juul's and Jonathan Mashingaidze.
"We specifically invited former presidents and life members and then we decided to have it open to the media so that it is transparent and not perceived in the manner in which sections of the media have now reported it," Pamire said.
Pamire added that the SRC chairman had accepted their concerns and promised to look into them and duly advise.
However, our sister paper Chronicle reported yesterday that the SRC had distanced itself from the Pamire group.
"Those guys who met in Harare have a right to do so because they are football stakeholders but it will be wrong for them to think that we are in agreement with their action. As SRC we are fully aware that National Sports Associations, Zifa included, must have self-correcting mechanism and as for Zifa those are Zifa members to make those corrective measures. Its them, the members who should direct how Zifa should be run," SRC acting director general Joseph Muchechetere was quoted as [email protected]