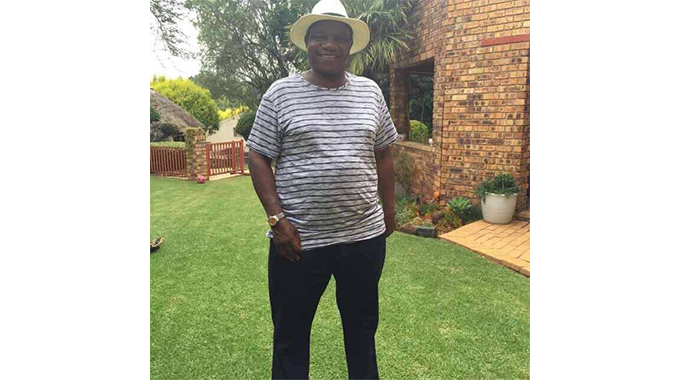 The Sunday News
Ngqwele Dube, Sports Correspondent
HIGHLANDERS office aspirants should engage in a civil campaign that will foster unity within the club beyond the forthcoming elections.
Board chairman, Luke Mnkandla expressed worry over what he termed toxic and divisive campaign strategies that might leave scars within the Highlanders family. He said candidates should remember Highlanders is one family and members should be able to work together even after the polls.
Mnkandla said the mudslinging that is dividing members particularly on social media should come to an end. Highlanders goes to the polls on 7 February to fill in three executive posts (chairman, secretary and committee member) that become vacant this week.
"I think we should remember that we are Highlanders first and foremost to act like we are enemies in our campaigning is something that is worrying as it has the potential to divide us yet as Bosso we have always thrived on unity. The tradition has been that candidates sell themselves instead of being critical of going around trumpeting what your opponent has done or talking ill about them.
"If you feel you have good ideas and are better then sell them to members who will then make their choice as it is not in the Highlanders culture to soil each other. We are all working for one cause and that is the success of Highlanders.
I have been part of this club since the early 70s and I have never seen such things happening and it is not a culture that we need to adopt in the club," said Mnkandla.
He questioned whether candidates whose campaigns feature mudslinging will be able to shake hands after the election and put the Bosso agenda first.
"We risk having someone being bitter after losing and wishing ill of the term being presided by the one who won yet that would be work against the success of the club. Obviously other members who were in support of the losing supporters would also want to see the winner fail yet if he fails it is the club failing.
We cannot spread hate against each other when we claim to be supporting one club. If the divisions persist beyond elections it will hamstring the club because a divided house can never succeed," he said.
Mnkandla said it does not matter who will win the elections as both candidates vying to lead the club, incumbent Kenneth Mhlophe and Johnfat Sibanda where both Highlanders sons what is important is that members don't remain divided.