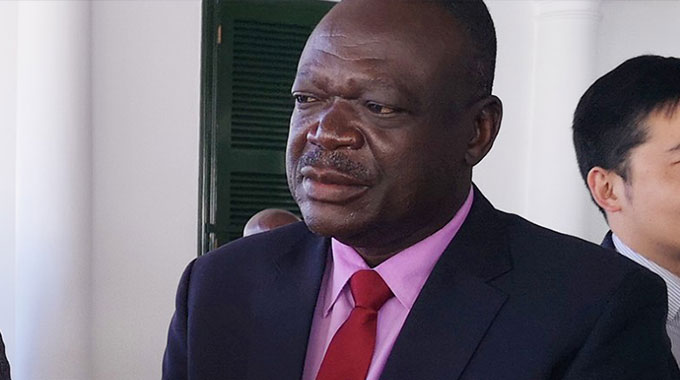 The Sunday News
Harare Bureau
GOVERNMENT'S befitting honour for late national hero Cde Perrance Shiri would entail continuing the multiple agricultural initiatives he championed to ensure national food security, including positioning agriculture as the Second Republic's economic pillar, President Mnangagwa has said.
The President, who addressed mourners on Friday during the burial of Cde Shiri at the National Heroes Acre in Harare, described him as a hands-on minister and a former military strategist.
"He knew that Zimbabwe needed to shake off food insecurity and implemented strategic Government programmes under the Agriculture Recovery Plan such as the Pfumvudza concept, mechanisation, modernisation, irrigation development and climate-proofing of our agriculture," said President Mnangagwa.
"These strategies would ensure that our nation becomes food secure, both in lean and stout years. He understood that strategy without execution is no strategy. He has left us that value and work ethic.
"The lasting tribute we should give to him is to carry on from where he left. We will build more dams for greater water harvesting. We will couple those dams to fields of production through irrigation systems. We will continue to equip our farmers so that they rely on more efficient tools of production. Indeed, we shall equip our farmers with better knowledge through effective extension services."
During his tenure as minister, Cde Shiri managed to secure equipment for farmers from countries such as India, Spain, China, South Korea and Belarus. Before his untimely death, he implemented the Government programme to revamp and enhance mobility of extension services.
President Mnangagwa said Cde Shiri was in the middle of re-organising his ministry to position it for better service delivery to farmers.
"All that great work must continue in lasting tribute to him. Soon after I appointed him minister, Cde Shiri reached out to the former commercial farmers, thus restoring trust and communication which had broken down over the years. On the day he passed on, Government concluded and signed a Compensation Agreement with former commercial farmers with regards compensation for improvements made on acquired land.
"The agreement brings closure to the national land question, while affirming our Government's commitment to rule of law and respect of property rights. We are a Government of the rule of law, of fairness, of law and order. Above all, we are a Government with a strong sense of history and of our just heritage as erstwhile victims of settler colonialism."
President Mnangagwa said Zimbabwean land has been permanently reunited with its rightful owners.
"The land reform programme is thus irreversible and land is an inalienable, God-given heritage to all the people of Zimbabwe."
The President also commended Cde Shiri's work ethic.
"From his military uniform, he donned work suits which cast him in the mould of a shop-floor, hands-on minister who knew that his vocation was in the field; indeed who knew his partner was the farmer who produces food that nourishes our nation. He had become an outstanding farmer in his own right. Before that appointment he had gone back to communities which hosted him as a guerrilla commander to build schools and clinics."
Cde Shiri was born on January 11 1955 in the then Charter District, now Chikomba. The former liberation fighter died of Covid-19 on Wednesday and was buried on Friday under World Health Organisation regulations for coronavirus deaths. He was 65. He is survived by four children — three daughters and a son.