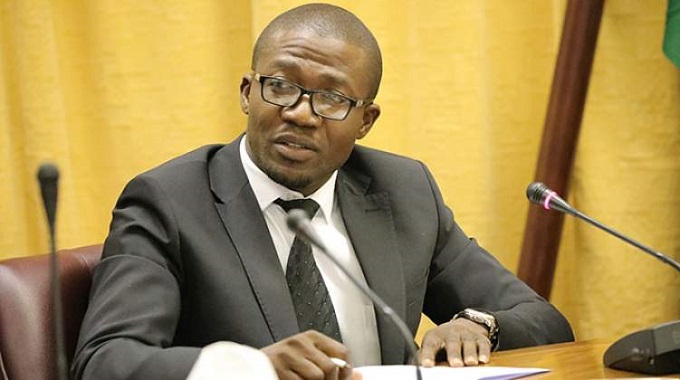 The Sunday News
Dumisani Nsingo, Senior Business Reporter 
BELARUS, which will be making its maiden exhibition at the Zimbabwe International Trade Fair (ZITF) will be represented by a number of companies showcasing various products across the economic sector in a clear testimony of reaffirming its cordial relationship with Zimbabwe.
Belarusian Chamber of Commerce and Industry's senior specialist of Foreign Exhibitions Department Ms Slava Shevchuk said companies to participate are expected to put up big displays exhibiting various products across economic sectors. 
This year's 60th edition of the ZITF which will run from 23 to 27 April would be held under the theme: "Propagating Industrial Growth through Trade and Investment".
"The Republic of Belarus will introduce its Pavilion at the Zimbabwe International Trade Fair 2019 that will run in Bulawayo from 23 to 27 of April. It is the first participation of Belarusian companies at a trade fair in Zimbabwe. The Belarus Pavilion features flagship companies: BELAZ, Minsk Tractor Works, SOHRA Overseas FZE, CHEFI. 
"The Pavilion will showcase machinery, medical products and export potential: tractors, special machinery, motoblocks and mini tractors, agricultural innovations and technologies, heavy-duty vehicles, mining dump trucks, high-tech specialised vehicles, tyres, first-aid set, bandages, medical cotton wool, tourniquets, gauze wads and among others," she said.
BELAZ is not new to the Zimbabwean market as it has over the years supplied equipment and machinery to a number of mining houses in the country.
"BELAZ presents 55 tonne and 130 tonne BELAZ mining dump trucks which are designed for haulage of rock in severe mining conditions of deep mines, at open pit mines and are able to work under various climatic operating conditions (at ambient temperature from -50°C to +50°C). 
"BELAZ-78221 front-end loaders and BELAZ-78231 wheeled bulldozers designed for mechanisation of loading, earthmoving and excavation at open cast mines, and BELAZ-76473 water sprinkling vehicles designed for water sprinkling at open cast mines are also presented too," said Ms Shevchuk. 
Relations between Zimbabwe and Belarus, which have grown from strength to strength over the last few years further took a gear up through the opening of the Zimbabwean Consulate in the Belarus capital in January this year.
Industry and Commerce Minister Nqobizitha Mangaliso Ndlovu recently confirmed that there would be a business to business interaction forum between Belarus' private sector and their Zimbabwean counterparts on the sidelines of the ZITF.