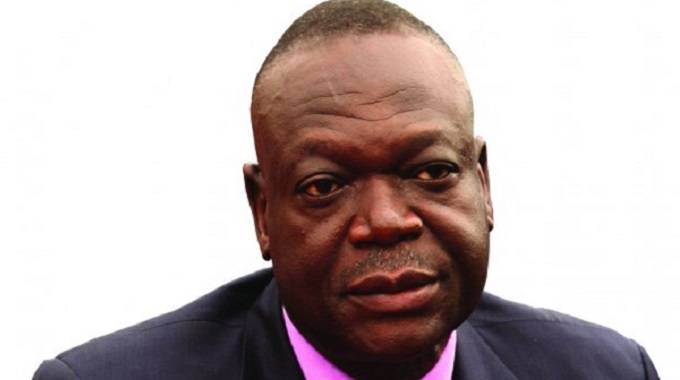 The Sunday News
Dumisani Nsingo, Senior Farming Reporter
BELARUS has set sights on establishing a state-of-the-art dairy facility in Zimbabwe as part of efforts to improve milk production in the country.
Lands, Agriculture, Water, Climate and Rural Resettlement Minister Retired Air Chief Marshal Perrance Shiri said following a state visit to the Eurasia nations in the company of President Emmerson Mnangagwa in January he had the opportunity to stay in Belarus for another week familiarising himself with that country's agricultural sector. He said during his stay he was impressed by Belarus' dairy industry and engaged officials from the Eastern Europe country to consider setting up a relatively similar model in Zimbabwe.
"I also had the opportunity of visiting a state-of-the-art dairy farm and there was only one individual employed to work on the farm, which had over 2 000 milking cows and everything else was computerised and I hope one day we will have something close to that here in Zimbabwe. From there we went to a factory where they produce a whole range of dairy products and after that we persuaded them to come and have a similar set-up here in Zimbabwe for both dairy farm and a dairy processing facility or milk processing facility," Minister Shiri said.
He said a delegation from Belarus recently visited the country on a feasibility study.
"We have since received a delegation going around the country and they promised that they are going to establish such a facility. So we are looking forward to that day that our friends are going to invest in the dairy industry, though we wouldn't want it to be highly computerised because we need a lot of our people to be employed. While technology is a good thing, I don't think we have reached that stage where we will want everything to be done by computer or to be automated . . . ," said Minister Shiri.
The country used to produce about 260 million litres of milk in the early 1990s, but the figure has dropped to 70 million litres of raw milk produced last year against a national demand of 120 million litres. Dairy experts estimate that the country is spending more than $7 million per month on importing powdered milk and butter as raw milk producers continue failing to meet demand owing to a myriad of challenges chief among them being lack of foreign currency for the procurement of inputs as well as a depleted national dairy herd.
Minister Shiri said the Government would also consider engaging Belarus for the supply of fertilisers as it was one of the biggest producers of fertiliser potassium in the world. Fertiliser potassium is sometimes called "potash", a term that comes from an early production technique where potassium was leached from wood ashes and concentrated by evaporating the leachate in large iron pots ("pot-ash").
"I also learnt that Belarus is a major producer of potash, which is a raw material used for the production of fertiliser and the fertilisers that we use are NPKS . . . and in Zimbabwe we only have phosphate. We need a lot of potash, our soils are lacking in terms of potash," said Minister Shiri.
He said farmers should seize the opportunity to explore the existing horticultural produce market in Belarus.
"There is an opportunity for our people to go and open shops in Belarus, so that they can order vegetables from Zimbabwe and distribute them in Belarus and there is no law of nature that states that Belarusians should come and invest in Zimbabwe but we cannot go and invest in Belarus, we have got some competitive advantage in a number of areas," said Minister Shiri.