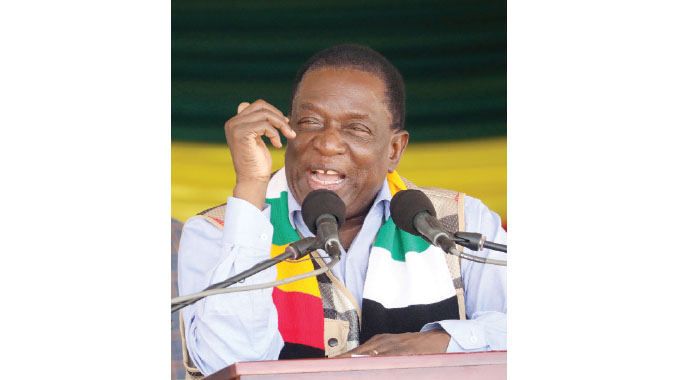 The Sunday News
Harare Bureau 
PRESIDENT Mnangagwa's scheduled engagements at the African Development Bank (AfDB)'s annual meetings in Sharm el-Sheik, Egypt, this week are expected to add impetus to Zimbabwe's ongoing arrears clearance and debt resolution programme, it has been learnt.
As a follow-up to the Fourth High-Level Debt Resolution Forum held in Harare last week, the President — who will be leaving for the North African country tomorrow, after an invitation by his Egyptian counterpart, President Abdel Fattah El-Sisi — is expected to engage representatives of creditor nations.
On Tuesday, he will join other leaders who will be headlining the High-Level Presidential Dialogue, which officially kicks off the five-day series of meetings. President Mnangagwa is among the first speakers to deliver introductory remarks to the plenary after AfDB president Dr Akinwumi Adesina and the host president.
The dialogue will run under the theme "The Changing Global Financial Architecture and the Role of Multilateral Development Banks".
Organisers of the meetings have scheduled a special roundtable on Zimbabwe's debt and arrears clearance in El Salam City on Wednesday evening.  And Zimbabwe will take the opportunity to outline its strategy on resolving its debt and arrears to international financiers and creditors.
The arrears clearance and debt resolution process is being driven by former Mozambican president Joachim Chissano, who is the high-level facilitator, and Dr Adesina, who was similarly appointed by President Mnangagwa last year to champion the programme.
Finance and Economic Development Minister Professor Mthuli Ncube told our Harare Bureau on the sidelines of meetings in Harare that Government is pursuing an integrated approach towards arrears clearance and debt resolution. The country is engaging external financiers while also negotiating with international finance institutions for partial debt relief.
Government, he said, has also started compensating white former commercial farmers, with the authorities set to float 10-year debt instruments to finance the payments.
"There are many options for clearing our arrears: There is the traditional route, which is a two-step procedure, and this involves clearing of the debt of the preferred creditors, which is the multilateral financial institutions," said Prof Ncube.
"This requires us to have a sponsor who can give us a loan that will allow us to pay off our creditors and allow us to access the soft windows of the IFIs (international financial institutions). Then we follow that up with stage two, which is to restructure the debt. That is the traditional route."
Government is also mulling pursuing the Heavily Indebted Poor Countries (HIPC) option.
"The window has kind of closed on that route. We have tried to keep it on the table. So, we hope it is not completely closed for Zimbabwe, but we are aware that in terms of the process, that route is not easily available.
"We are pursuing the two: the traditional route involving the two-step procedures and to get reprieve where we can, or identifying sponsors like what was done with other countries like Somalia, Sudan and many others before."
Prof  Ncube said, under the US$3,5 billion deal to compensate the white former commercial farmers, Government "will be issuing a 10-year debt instrument with an accelerated payment in the first two years, and then we pay the coupon of 2 percent per annum". 
"So, we should be able to start compensating those who wish to be compensated," he added.
Government and its creditors have since agreed on a three-pronged strategy to guide Zimbabwe through the arrears clearance and debt resolution programme. The strategy entails implementation of economic reforms and recalibration of governance systems.
The country has also made a commitment to compensate the white former commercial farmers for improvements made on farms, as well as resolve cases of farms covered by Bilateral Investment Promotion and Protection Agreements (BIPPAs) that were affected during the land reform programme. Crucially, Dr Adesina last week undertook to structure a US$3,5 billion facility to facilitate the compensation.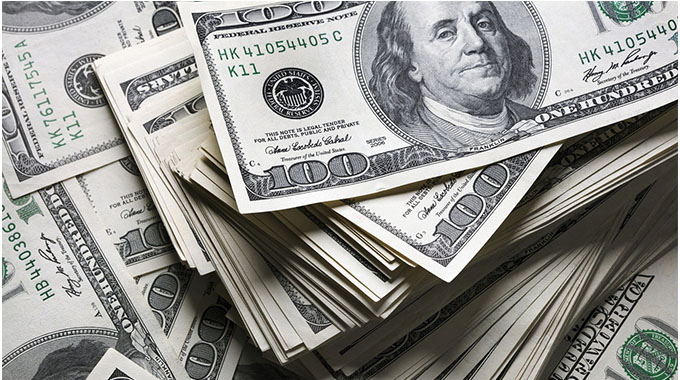 "We are currently working with the Minister of Finance (Prof Ncube) and the Government of Zimbabwe to develop a financial instrument that could potentially be useful. It will help leverage the capital markets to fund the compensation, without adding debt to Zimbabwe," he told the media last week.
Economist Professor Gift Mugano said the latest round of talks signals hope.
"The fact that there were these discussions is a positive step towards the right direction and it gives hope and shows commitments towards clearing the debt. It also gives hope to investors; it is direct evidence that we are engaging and committed to settle the arrears with international lenders and creditors."
He also said discussions were necessary because the debt overhang was constraining the country's access to capital and investment.