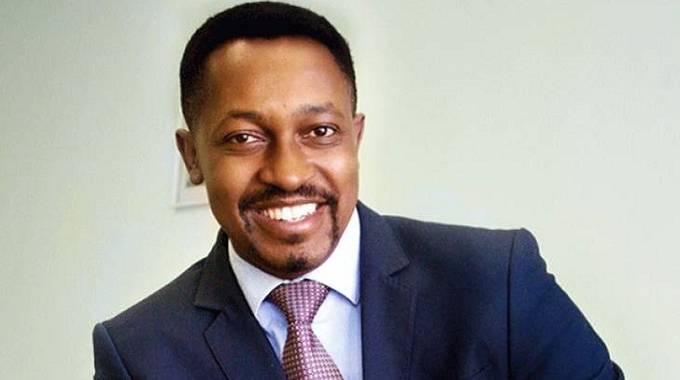 The Sunday News
Bruce Ndlovu 
The glitz and glamour that has become associated with the annual ROIL Bulawayo Arts Awards is expected to again be a feature of the prestigious arts ceremony this year if the launch of the awards at the Bulawayo Theatre on Friday evening is anything to go by. 
This year's awards, set to be sponsored by United Refineries' ROIL for the second year running, will take place on 29 June. 
Instead of the Large City Hall, the award ceremony's home for the last two years, the ROIL Bulawayo Arts Awards will instead be held at the Zimbabwe International Exhibition Centre, otherwise commonly known as the ZITF Hall 4 which has a sitting capacity of 4 500.
Speaking at the launch ceremony, United Refineries Chief Executive Officer, Mr Busisa Moyo said they were keen to build on their partnership with an event that has grown into one of the major highlights on the Bulawayo arts calendar in a mere two years. 
"I think last year we were challenged to make sure that we're not a one hit wonder. There are songs, I think DJ Sikhonjwa will know this, that appear once and they disappear. We've decided that we are not going to do that as ROIL despite the challenges that industry, your industry, is facing. Our ability to sponsor really rests with the customers," he said. 
Mr Moyo added that United Refineries was keen on building relationships with institutions that brought it closer to the people. 
"We're a conscious company, we're an engaged company and we want to be a part of, not just selling products but part of the life of the people of Bulawayo, part of the life of Zimbabweans. We want to be part of impilo in every aspect and this is one aspect that we think is worthwhile, that is recognising those among us that have excelled, those that have put effort into creative arts to bring that colour into our lives. We as United Refineries, the people behind ROIL Cooking Oil are very proud to be part of the Bulawayo Arts Awards. We look forward to being with and being a part of the journey," he said. 
As ROIL continues to penetrate in other countries beyond Zimbabwe's borders, Mr Moyo said he was keen to see the same happen with the city's artistes. 
"The story of ROIL is the story of you the artiste. It is a story of us as Bulawayo that we can take things from here and bring them to the rest of the world. If ROIL Cooking Oil can do it as your sponsor, you can do it as an artiste," he said. 
Announcing that this year's ceremony will see an additional five categories being introduced, one of the BAA organisers Raisedon Baya said the annual awards ceremony was still motivated by the desire to see Bulawayo's artistes celebrated.
"The dream started eight years ago and we were trying to put these awards together and it was difficult. I think a lot of artistes you know that within our sector there's a lot of talk and we want to dream but you think how will I do this, I have no money,no one will support me. Until two years back we decided that money or no money we're organised. 
"The philosophy behind is basically that as Bulawayo artistes we've cried so much that we are either ignored or not recognised nationally so we decided that maybe it's time that we stopped crying and celebrated ourselves," he said. 
There are about 55 categories in the awards that seek to celebrate outstanding artistes in the city and region. Nominations have been opened for the awards.