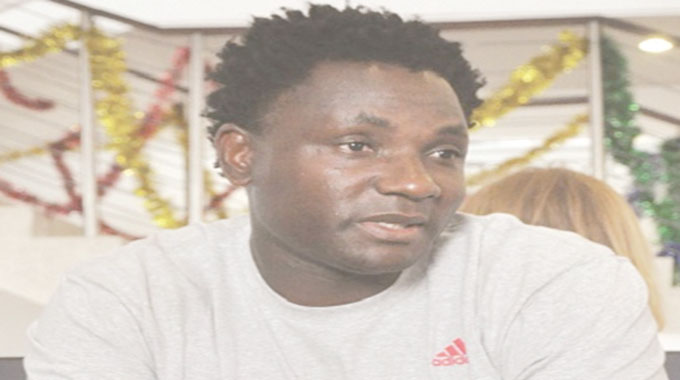 The Sunday News
Mehluli Sibanda, Senior Sports Reporter
UNITED States of America-based former Highlanders captain, Thulani "Biya" Ncube has hailed the contribution being made to local football by the Copa Coca-Cola schools tournament.
Ncube was in the country last week and took time out to watch the Copa Coca-Cola provincial finals at Gifford High School.
Straight after landing, the former Warriors defender went to Gifford to watch the girls' finals and then the following day he witnessed the boys' competition. He feels that country is blessed with talent with what is lacking at a junior level being more tournaments.
"Overall we have talent here in Zimbabwe, the only thing lacking is sponsorship for these schools, if we can have more tournaments for the schools, I think that will help us,'' Ncube said.
One of the reasons why he came to watch the Copa Coca-Cola Bulawayo finals were to see some of youngsters who are part of his club, Biya and Friends Academy, which has three age groups who compete in the Bulawayo Junior League Serie A.
Biya and Friends also have a team which plays in the Zifa Bulawayo Division Two League.
He was particularly impressed with Mpopoma, who will have their girls and boys representing Bulawayo at the national competition to be held in Kadoma from Thursday to Saturday. James Rugwevera is in charge of the Mpopoma girls with Sisasenkosi Mapungwana his assistant while Babson Ngwenya is the boys coach.
"Mpopoma, they have been playing well, it looks like they are well coached, they have that discipline as a team. I think that's the other thing lacking in some of the schools,'' he said.
He feels that a tournament like Copa Coca-Cola gives youngsters an opportunity to decide if they want to purse a football career or they want to be serious about their academics.
"That's the good thing, giving these boys a chance to go to school and play soccer, because not all of them will be professional players, not all of them will have good grades too."
Ncube, who went to Inyanda in Gwabalanda and his school never qualified for the provincial finals of Copa Coca-Cola.
With the provincial finals taking place last week, the list of 24 schools, 12 girls and same number of boys for the national tournament is now complete.
Copa Coca-Cola national finals full draw
Girls
Group A: Rimuka 2, Chinyenyetu, Nkankezi
Group B: Gotora, Chipindura, Macheke
Group C: Jameson, Mpopoma, Dzivarasekwa 2
Group D: Mwenezi, Nyamauru, Tohwe
Boys
Group A: Tongwe, Rujeko, Vimbai
Group B: Hippo Valley, Chapwanya, Prince Edward
Group C: Rimuka 2, Somvubu, Mpopoma
Group D: Pamushana, Rusununguko, Guinea Fowl