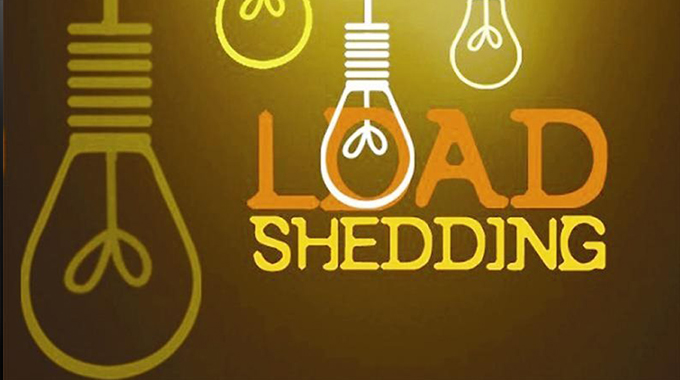 The Sunday News
Dumisani Nsingo, Senior Business Reporter 
MOST players in the home industry across the country are struggling to operate their enterprises viably while others have stopped due to the prevailing rampant power load-shedding and high cost of electricity tariffs in the country.
Small and Medium Enterprises Association of Zimbabwe (SMEAZ) chairperson Mr Farai Mutambanengwe said the prolonged power outages in the country have significantly affected production of most home industry players while others have stopped operations altogether.
"There is clearly a challenge of Zesa (electricity), especially when you are outside the CBD (Central Business District). We have a lot of our members (Small and Medium Enterprises) whose businesses have been affected by that. Some who were previously home-based have relocated their offices to the CBDs since most of the times electricity comes at 10pm and goes as early as 3am. Some are resorting to generators but when you are into a business like welding it becomes very costly and to operate effectively you need a bigger generator. We are seeing a lot of people stepping down from their enterprises because of the non-availability of electricity," he said.
A home or cottage industry is a small-scale, decentralised manufacturing business often operated out of a home rather than a purpose-built facility. 
Cottage industries are defined by the amount of investment required to start, as well as the number of people employed. 
They often focus on the production of labour-intensive goods but face a significant disadvantage when competing with factory-based manufacturers that mass-produce goods.
Home industry, which is mostly carried out in high-density suburbs in urban areas usually involves carpentry, weaving, pottery, blanket making, stone carving and food processing.
Owing to the massive closure of companies and downsizing of workers by most of the firms throughout the country due to a myriad of induced economic challenges, a number of people that were affected by the turn of events resorted to eking out a living through informal trade and crafts. 
Bulawayo Upcoming Traders Association secretary-general Mr Dumisani Ncube said apart from the constant power outages, the electricity tariffs have been an obstacle to entrepreneurial activities.
"The tariffs are so heavy and this is affecting SMEs as they can no longer carry out their work properly. SMEs are now being forced to increase the selling price of the products they produce upon factoring in electricity costs and as such it's the consumers that suffer at the end. We have since approached Zesa to consider giving registered SMEs subsidised power and we are waiting for a response to that effect. We also engaged the Minister of Women Affairs, Community, Small and Medium Enterprises Development, Dr Sithembiso Nyoni on the matter and she promised to take the issue further," he said.
In October last year, Zimbabwe Energy Regulatory Authority approved an application by Zimbabwe Electricity Transmission and Distribution Company (ZETDC) to raise the tariffs to 162,16 cents ($0,11) from 38,61 cents.
The increase in tariffs was meant to enable ZETDC to raise money to repair its generators, as well as pay for imports from South Africa's Eskom and Mozambique which cost $19,5m every month. Bulawayo was once revered as the industrial hub of Zimbabwe and of Southern Africa to a greater extent. 
However, two decades of massive de-industrialisation is reported to have seen over 100 companies closing shop while others relocated to other cities owing to a myriad of challenges most of which were economic related. 
Most of those that are still operating in the country's second largest city have downsized their workforce culminating to more than 20 000 job losses.  A greater number of those that lost their jobs started their own small enterprises at their homes mostly in the same trade they were employed in as they had the requisite skills to do so. Bulawayo Chamber of SMEs chairperson Mr Energy Majazi reiterated Mr Ncube's sentiments but further hinted that the organisation was in the process of registering its members into clusters to enable them to be housed in various dormant factory shells in the industrial areas where they would be charged concessionary tariffs.
"Electricity is always unavailable and to add more woes to this, domestic electricity has become very expensive and in most cases most of the SMEs are finding it difficult to manufacture their products. It's now up to them to seek alternative workplaces in industrial areas. Actually, we are in the process of registering SMEs to be accommodated in industrial areas where they can get cheaper electricity. Even though it comes once in a while, but at least its better, they will get it at a lesser cost. We realised that at home they can't operate even if  electricity is there, it's very expensive. So, it's advisable to those still operating at their homes to move to designated industrial areas," he said.
Contacted for a comment Women Affairs, Community, Small and Medium Enterprises Development Minister Dr Nyoni confirmed meeting SMEs in Bulawayo but was quick to point out that there was nothing much the Government could do as the country was hamstrung by power shortages.
Since Zimbabwe attained its independence in 1980, the country has only relied on mostly hydropower and thermal energy generation.  But due to faulty equipment at its thermal stations, falling water levels and lack of capital investment in the sector, the country is facing power deficits with households and industry alike going for up to 16 hours a day without power.