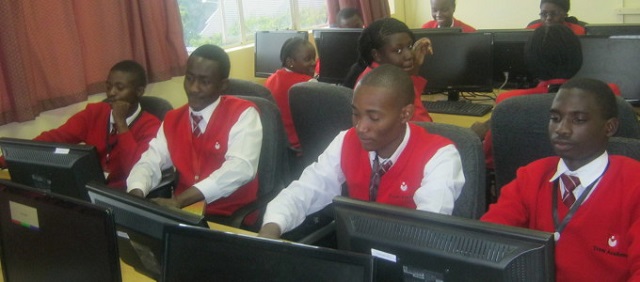 The Sunday News
Bazali please hear us!!
An old adage says "It takes a village to raise a child". This statement has never been more relevant than now in the digital age where the world has been reduced to a global village.
With the Covid-19 pandemic still present, schooling strategies have consisted of blended approaches, consisting of home, online and physical classes. To make these strategies a success, involvement of learners teachers, parents and guardians is very critical.
We have a collective responsibility in building the child's future. The future is characteristically uncertain. You as a parent and as the school and community can guide the child today, but we cannot control their tomorrow. Reality is the brick-and-mortar school set up has been affected by the Covid-19 pandemic.
Equally, the work environment has not been spared, in some companies, workers are working from home. Therefore, introducing your child to blended learning now will enable the child to become relevant in future.
E-learning – the new normal
Now is the time to embrace technology and allow learners to do e-learning. In this lock down, let us assist our learners to continue learning, this will help them to cover some ground in syllabi coverage.
This means they will not lag behind even in these times of the Covid-19 lockdown because lessons go on online. Another advantage of utilising online lessons is that lessons can be done anywhere and anytime.
Learners do not waste your time playing and socialising
Learners, this is not the time for you to hide your books under your pillows or share unproductive information on social media platforms.
Spend your time now perfecting areas where you did not do well in school.
Parents may also assist by going through their reports to see subjects that need improvement.
Grade 7, Form 4s and Upper sixes, know that Covid or no Covid you will still write your final examinations and hence do not waste your time playing, but start studying now.
Your future will be bright only if you make good plans. Set time study time tables and work towards that career that you always dreamt about. You might not have your teachers close by to assist you, but you can bridge the gap by doing online lessons, Trust Academy can assist you to achieve your dreams.
We did it last year successful, even this year let us continue learning
Learning model during school times
As I alluded above, Trust Academy offers blended learning which means even when schools are open, we expect all our learners to do online lessons, this means that receive lessons both face to face lessons and online lessons.
This definitely will assist our learners to get used to the system and prepare them for the world after school, that is utilisation of computer technology at the work place. Face to face lessons are conducted every day (no skipping or alternating of days which has an advantage to learners as they will enable to cover much ground in their subjects.
Availability of wi fi at the school
Trust Academy High school provides its learners with free wi fi at the school. This enables learners to access different up to date learning material.
Thus, learning research is made easy and parents can save internet data money as learners can do their research at school. Wi fi also facilitates e-learning as learners can download their e-learning material at school and utilise it later at home.
Parents you need only to provide learners with learning gadgets like smartphones and laptops and your learner start receiving tuition.
Why enrol with us?
Trust Academy learning model is learner centred meaning teachers allow learners to actively participate in the lessons.
This is done through giving learners work to research, this they achieve through individual or group assignments where learners are asked to research and then do presentations in class.
Sometimes teachers probe learners for answers instead of just giving then information. This discovery method allows learners to gain independence and self-confidence; qualities they will need in work environment.
Moreover, low student to teacher ratio enables students to get personal attention, additionally the institution can readily enforce protocols because of a relatively lower student population.
Learning is also practical as learners are given time to do experiments helping science students to grasp different science concepts they will be learning about. This makes it easier to remember learned information as they actually see what they learn about.
Qualified teachers
Our high schools boasts of trained, qualified and dedicated staff in all subject areas, which promotes a good pass rate. We also have a disciplinary committee ensuring discipline of all our learners.
This article is prepared and presented in the interest of providing free career guidance and counselling to all people who value education and training as a critical cornerstone to success in life.
Trust Academy invites all people, with or without O-levels as well as degree holders who have a dilemma or are unsure of what career path to pursue to visit their offices at Number 52 Fort street between 3rd and 4th Avenue, Bulawayo for FREE career guidance.
Alternatively, write to: [email protected] or WhatsApp 0712 212 179