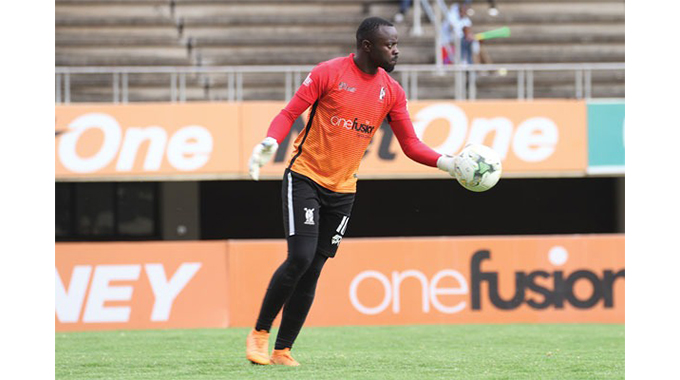 The Sunday News
Don Makanyanga
Cranborne Bullets . . . . . . . . . . . . . . . . . . . . . . .  .(0) 1
Highlanders . . . . . . . . . . . . . . . . . . . . . . . . . . . . .  (0) 1
HIGHLANDERS failed to capitalise on the fact that Ngezi Platinum Stars had slipped up when they were restricted by Cranborne Bullets at the National Sports Stadium yesterday.
Victory over the soldiers would have seen Bosso shoot back atop the Castle Lager Premier Soccer League standings as Ngezi Platinum Stars slumped to a 2-0 defeat by Chicken Inn in Bulawayo.
The Bulawayo giants are now tied with log leaders Ngezi Platinum Stars on 17 points but Bosso have an inferior goal difference.
They, however remain the only team in the Premiership, still to taste defeat.
Cranborne Bullets, who finished with 10 men following the 89th minute expulsion of second half substitute Yemmie Matembidzi, had taken a 49th minute lead.
Bosso conceded their goal when Mbongeni Ndlovu handled inside the box as he attempted to clear a Vincent Mhandu effort and skipper Tadiwa Chibunyu made no mistake from the spot.
The visitors ensured they returned from the capital with a point when they drew level in the 64th minute from a penalty of their own, which was converted by goalkeeper and captain Ariel Sibanda. 
The Bosso penalty was awarded after the hosts' Xavier Janatana also handled in an attempt to clear a Calvin Chigonero cross.
After a slow start to the season during which they went on a five-match winless streak, Cranborne Bullets are now unbeaten in their last three assignments.
The soldiers coach Nesbert Saruchera felt hard done by referee Tichaona Mbire's decision to wave his side's penalty appeals a minute to full time.
Instead it was his player at fault for denying his charges what seemed to be a clear penalty a minute before the final whistle.
Matembidzi was adjudged to have dived after coming face to face with Sibanda and was shown his second yellow of the afternoon and the subsequent red card.
"Normally I don't want to talk about things that I am not in charge of but at times we are frustrated by these decisions,'' Saruchera said.
"I thought it was a penalty. How can one dive with the ball in front of him and a keeper to beat?
"If there are laws that big teams should not lose then they should tell us," said Saruchera.
Despite the last minute setback Saruchera felt that his charges should have buried the chances that came their way earlier on in the contest.
Midfielder, Eric Manokore was behind most their best moves.
"We created more chances than them and I feel we should have scored three or four goals,'' said Saruchera.
Highlanders coach, Baltemar Brito chose to speak more about the competitiveness of the Premiership, which he feels is unpredictable.
"Of course we collected one point and in my opinion this was a good game with no time-wasting antics.
"This Premier League in Zimbabwe, sometimes people think because it's Africa it's easy but it's not easy.
"You can see Platinum win, lose and draw it's unpredictable," said Brito.
The Brazilian was satisfied with the point on the road.
"We got one point and it could have been better and it could have been worse.
"We are near the top, we know Ngezi Platinum Stars lost and we have the same points and we are one game behind and we continue to fight for the championship," he said.