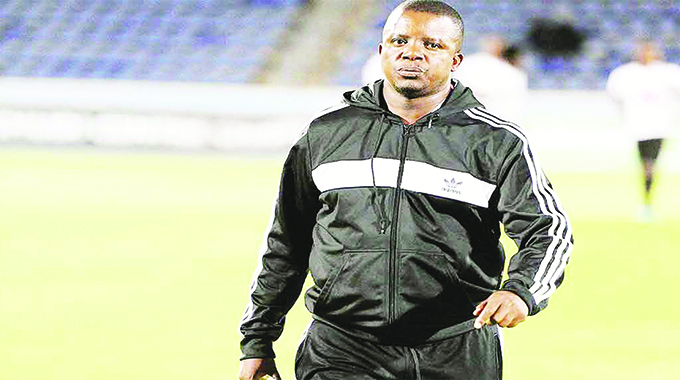 The Sunday News
Mehluli Sibanda, Senior Sports Reporter
HIGHLANDERS Football Club's development team, Bosso90 have an eye on the Zifa Southern Region's Wafa Wafa knockout tournament final when they collide with Hwange in the semi-finals at White City Stadium this afternoon.
Coached by former Highlanders left back, Melusi "Mabaleka" Sibanda, Bosso90 needed penalties to overcome Ajax Hotspurs in the quarter-finals. It was the second time that they needed penalties after they defeated Ratanang on shoot-outs in the round of 16.
Sibanda is mindful of the fact that the Bongani Mafu coached Hwange side has a number of experienced players such as former Highlanders captain Felix Chindungwe, goalkeeper Nedrick Madeya as well as the former Chicken Inn duo of Canaan Nkomo and Thabani Goredema.
"It's a big game for us, we have young players, they have seasoned players, but it doesn't mean that we can't match them. All I want is a win, I use my own system that is not influenced by the opponents," Sibanda said.
Bosso90 have a number of up and coming stars, with some of the bright prospects being 15-year-old Prince Ndlovu who operates at left link as well as behind the strikers together with Ackim Nkomo, a 17-year-old who plays right link or behind strikers.
While Nkomo has played in both matches since the coach feels that he has matured enough, Nyathi's game time is still being managed.
Bosso90 are on a rebuilding exercise with Darlington Mukuli and Daniel Musendami the only survivors from the 2019 squad. Indications are that Mukuli and Musendami are headed for the Highlanders first team, which means Sibanda has to rebuild again.
What is of concern to Bosso90 coach is that while they have scored five goals in the two matches, they have conceded the same number, something he attributed to lack of experience at the back.
"The team we have now was assembled in one month. I am happy because the players seem to be responding well to the system and they understand the culture of the club. We are scoring, but lack of experience in defence is costing us because we are conceding silly goals,'' he said.
Hwange secured a spot in the semis after a 3-1 triumph on penalties over ZPC Hwange. They had defeated Mosi Rovers 3-0 in the round of 16.
"These matches are there to prepare for the start of the league. I am looking at the bigger picture on how we are going to approach the league, it's important to see how players gel after such a long layoff,'' Mafu said.
In an earlier match lined up for the same venue, Arenel Movers clash with Indlovu Iyanyathela.
Arenel saw off Emakhandeni 1-0 in the last eight while Indlovu Iyanyathela thumped Casymn 3-1.