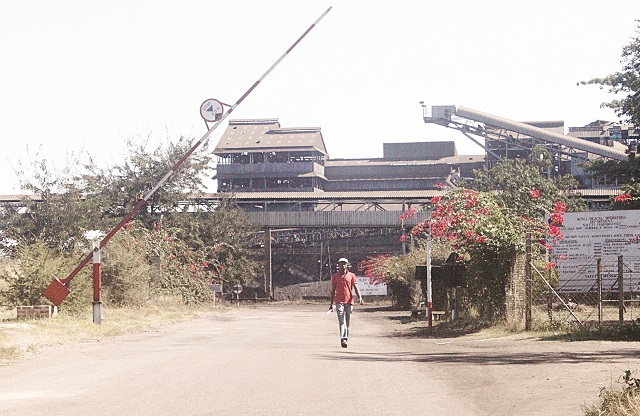 The Sunday News
Dumisani Nsingo, Senior Business Reporter
A CHINESE firm, Tiayuan Sanxin Economic and Trade Company is resisting the takeover of a coke oven battery by Hwange Colliery Company Limited (HCCL) in which the two parties had entered into a Build-Operate-Transfer (BOT) arrangement about 11 years ago.
Addressing members of the Parliamentary Portfolio Committee on Mines and Energy last week HCCL managing director Engineer Thomas Makore said the company has not benefited "anything" financially from the BOT arrangement which led to the formation of Hwange Gasification Company in 2007. HCCL had a 25 percent shareholding stake in Hwange Coal Gasification Company.
"Hwange Colliery owns 25 percent shareholding in a company called Hwange Coal Gasification Company, which runs a coke oven battery. This company was set-up as a BOT arrangement for a 10-year period. Hwange Colliery has not benefited at all from this investment since it was consummated in 2007 and they started operating in 2009. The 75 percent shareholders, which are Chinese shareholders have been very difficult and are reluctant to support the takeover of the coke oven battery by Hwange Colliery," said Eng Makore.
The coal mining giant is alleged to have lost over $100 million in a botched deal with a Chinese firm, Taiyuan Sanxin Economic and Trade Company.
Under the deal, HCCL delivered coking coal to the coking plant while Taiyuan Sanxin Economy and Trade Company injected capital.
However, a forensic audit carried out in 2013 allegedly revealed massive externalisation of funds from the gasification unit resulting in the coal mining giant seeking the BOT to be revisited. To date, the two companies are embroiled in a legal dispute over debts which they owe each other.
Coking coal and coke are the company's high margin products thus the reason the company was making concerted efforts to resuscitate its coke oven battery to operate at optimum capacity. The company also put to waste about $20 million which was channelled towards the refurbishment of its coke oven battery by a South African firm eight years ago.
Mines and Energy Parliamentary Portfolio Committee chairman Mr Themba Mliswa said there was need for Government to improve on due-diligence in partnerships it enters and those that are made by state entities with foreigners to guard against being duped.
"It (HCCL agreement with Chinese firm) brings the credibility of the investors coming into Zimbabwe seemingly taking us for a ride and wanting to strip everything that we have when they don't have anything so due-diligence in needed and as Parliament we have decided to be proactive in also knowing the investors. You can see the Gwanda Solar project by Intratrek again that exposed us in terms of due-diligence," said Mr Mliswa. [email protected]