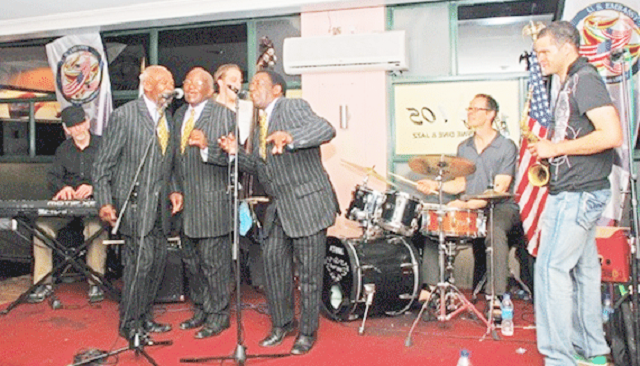 The Sunday News
Bruce Ndlovu
THE City of Kings is no place for a jazz lover.
A quick visit to some of the city's high profile nightspots reveal that if one is in search of quality jazz tunes, then they are in the wrong place. Addictive Nigerian Afro-beat tunes and thumping South African house tracks dominate playlists, while a bit of hip-hop is thrown into the mix once in a while. At other joints dancehall, both the Jamaican and Zimbabwean flavours, are the staple that compete on a menu dished out, unchanged, night after night.
If Bulawayo's nightlife was to be used as a barometer then jazz is dead. The Cool Crooners, the city's godfathers of the genre, have faded into relative obscurity while the city's new generation of jazz maestros jump from nightspot to nightspot, hoping for a paying gig once in a while.
With jazz seemingly facing its doom, some have decided to stop sitting on their laurels and do something about it, in hopes of seeing the genre may once again flourish.
TMX Events are the first to get a shot at reviving jazz, with the Bulawayo Jazz Festival looked at as a possible way of bringing the ailing genre back to life. Besides the festival which they plan to make an annual jazz extravaganza, the events company would like to see a complete revival of the genre through a series of events throughout the year.
"The reason why we're doing this is because we think that jazz has been pretty much dead in Bulawayo," said Themba Sibanda of TMX Events. "We thought our efforts would go a long way in reviving and uplifting the genre that has not been doing well."
Sibanda added that putting together the city's only jazz festival was not an easy task.
"We worked hard on this and it was not easy. For two months we tried to put this event together and finally we succeeded," he said.
With such a dry calendar for jazz lovers, Sibanda recognised that one event alone could not rescue the fortunes of the once popular genre. Instead, TMX had a number of events planned.
"We're definitely going to be doing more in the near future. In fact, we've got another high profile event planned for December which will also be themed around jazz," he said.
Another jazz offering is on the cards next month in the name of Spring Feelings Jazz Dinner Concert on 7 September which is being organised by a new local promotions company, Big Scale Promotions.
The promotions company's spokesman, Kefron Ndlovu said the gig has been a year in the planning and is about reviving jazz in Bulawayo as it has been on a downward trend.
"It is going to be an annual event and we are targeting the top end of jazz lovers that is why we made it a dinner. We want people to enjoy the music in a different, relaxed setting. We are aware dinner concerts are not the norm in Bulawayo but we want to reach out to the neglected reveller who wants to enjoy music in a serene, relaxed environment.
"We are finalizing the artiste line up and we are in the final lap of negotiations with top artistes locally and we are also eyeing Zimbabwean musicians based in South Africa and musicians from that country also," he said.