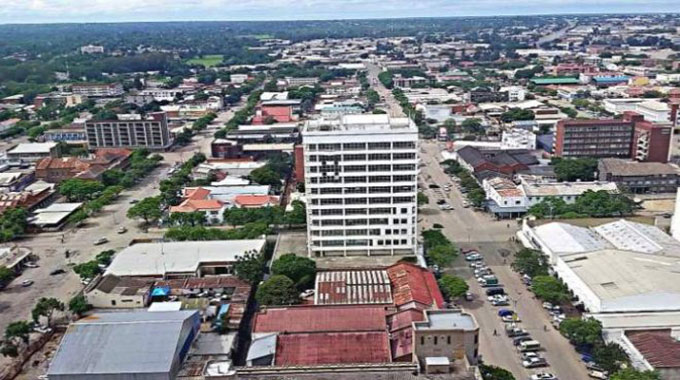 The Sunday News
Vusumuzi Dube, Senior Municipal Reporter
THE Bulawayo City Council (BCC) has cancelled its inaugural Bulawayo Day celebrations and Bulawayo Arts Festival that were scheduled for this week owing to the ongoing Covid-19 pandemic necessitated national lockdown.
The local authority declared 1 June, Bulawayo Day, a day which will be set aside to commemorate the declaration of the city as a town in 1894 and will be marked by arts and cultural activities.
Bulawayo was declared a town by Dr Leander Starr Jameson on 1 June 1894 and subsequently attained city status in 1943. The city also had its first advisory board in 1894. Last year the local authority passed a resolution to have 1 June declared as Bulawayo Day following the signing of a Memorandum of Understanding with a local arts and culture organisation, Nhimbe Trust.
However, BCC senior public relations officer, Mrs Nesisa Mpofu in a statement revealed that due to the continuing uncertainty regarding holding of public gatherings, the increasing number of coronavirus positive cases, the threat to people's health, and the potential need for an extended period of social distancing they had since decided to suspend the 2020 programme. She said they would now hold the festivities in June next year.
"Following the recent announcement by His Excellency President Emmerson Mnangagwa declaring the Covid-19 lockdown level two to stay on indefinitely, we would like to officially announce that the inaugural Bulawayo Day and Bulawayo Arts Festival scheduled for June 1-6 2020, has been postponed to June 2021.
"For the past few weeks, in conjunction with all the partners and stakeholders, we have been working hard to explore all avenues to put on this year's festival, including moving the dates to later in the year. However, we have since taken the collective decision to suspend the 2020 programme," said Mrs Mpofu.
She said they would now instead have a digital launch and three special virtual pop-up events from Wednesday 3 June to Friday 5 June. The Bulawayo Arts Festival was going to run under the theme: We Own Winter (WOW).
"Our fundraising initiatives for Bulawayo Day and Bulawayo Arts Festival have been profoundly affected by the pandemic. Some of our partners have temporarily suspended the funding of activities that fall outside the radar of Covid-19 response mechanisms. Corporates have been severely affected as well, with most recording huge losses and the risk of closure.
"While the immediate future is uncertain, we are optimistic that the pioneering spirit of the city festival will continue through various pop up events during the year and leading to June 2021. So, while we are suspending our 2020 plans for now, encouraging our creatives and audiences to stay at home and fully supporting our artistes' withdrawal from this year's festival, please be assured that we remain committed to re-launching fully in 2021," said Mrs Mpofu.
She said the celebration of Bulawayo Day and the hosting of the Bulawayo Arts Festival was aimed at providing a stage for new and established artistes and enable local people to participate meaningfully in the cultural life of the city.