The Sunday News
Simba Jemwa, Sunday Life Correspondent
THERE are some things that transcend sport and the ongoing T20 matches at Queens Sports Club that could easily be classified in the spirit of encouragement by national leadership.
In spite of the recent troublesome times in cricket, the Chevrons team and fans showed the world their extraordinary spirit. The hosts have played some really good cricket – their first spell of continuous wins in a very long time – and equally impressive was the support and love from the Zimbabwean supporters which left a mark on the visiting team.
Playing in Bulawayo is an experience that most cricketers from other corners of the world look forward to having at least once during their respective careers. While this may or may not have anything to do with the challenging set of playing conditions (or lack of them thereof) that they encounter, it is also about the opportunity to soak in the surreal atmosphere which comes with facing the Chevrons in front of a raucous, cricket-crazy home crowd.
What must surely gladden any foreign cricketer about Bulawayo spectators is their knowledge of the game and how easily they identify players from other countries, too. Despite the fact that they are used to this adulation (or lack of it thereof, sometimes), even the home team has always been in awe of the kind of support they get from the crowd and always put their best efforts to keep the fans happy (hopefully).
Although a buzzing cricket crowd can be found almost anywhere in the world, Queens is one of Zimbabwe's cricket stadiums which has established its own legacy in terms of the crowd atmosphere that it tends to offer. Fans here are known to show their appreciation for every fielding effort, every wicket taken, and every run scored by the home side, while also applauding special moments for the opponents (and invariably there are a few).
This 2022 ICC Men's T20 World Cup Global Qualifier B cricketing roadshow rolled into Bulawayo last Sunday morning, with sunny but nippy weather, a buoyant Chevrons and Zimbabwe's President issuing a couple of key Presidential Orders! Because of the Presidential Orders, the atmosphere has been absolutely electric!
Presidential Order #1: fans must come in their numbers to back their Chevrons (and enjoy a few choice beverages).
Presidential Order #2: You will win!
Presidential #1 – fans must come in their numbers to back their Chevrons (and enjoy a few choice beverages).
And it seems the orders were meant to ensure merriment, good cricket, a few beverages of one's choice and utter bliss for the fans. The Chevrons have entertained and captivated hundreds of new and existing cricket fans in the last week, just what the President ordered!
Bulawayo was up and about, and as loud as anywhere you'll visit in the world for cricket. For many cricket fans, it has been a long wait – victories have been far and few in between. In Zimbabwe, Bulawayo arguably has some of most passionate fans of cricket. Millenials were there – amaTwo K were there – Highlanders' football players were there – socialites like media personality, Sizwakele Ndlovu and Ntando Van Moyo were there – the imbibers were there – everyone was there!
Queens has seen much singing and dancing, chanting and clapping during the course of this tournament – why, the President guaranteed this to the touring sides: "Some may recall that the last time our nation had the privilege of hosting a tournament of this magnitude, thousands of fans packed our stadia singing and dancing, chanting and clapping undeterred even when it rained.
"Based on that background, you are all assured of very lively spectators in our carnival atmosphere that is uniquely Zimbabwean," he told the sides.
The tournament has outstanding, Bulawayo people have been wonderful people and the support that they have been providing is second to none. They have proven to be great cricket supporters, and not just because of the constant noise, but how have managed to ride the emotions of the game.
Sporting a scotch blazer and a coruscating tumbler of his 'beverage of choice' in hand, even the oft sombre-looking Dalubuhle Sibanda looked happier than ever. No one cared for those syntax errors due to language limitations. It sounded endearing as it was a sincere appeal from him.
Presidential Order #2: You will win!
"When I asked my Sports Minister, Kirsty if we were going to win this tournament, she seemed hesitant to reply but today I want to say this to our Chevrons: You will win!" President Mnangagwa said as he issued Presidential Order #2.
As you will discover in the next few days, ours is a country where cricket is more than a game but an enduring fashion among our youth and adult fans alike,'' said President Mnangagwa.
Oh, how so true Cde ED! And just like you ordered, they have rumbled to a trio of victories in the group stages to set a semi-final clash against – like really!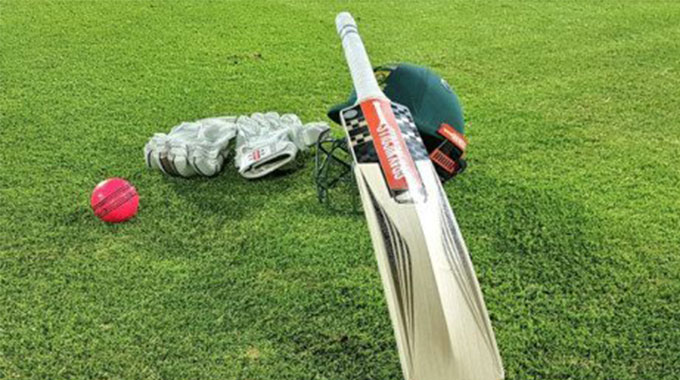 The Chevrons meet Papua New Guinea (PNG) who were confirmed as the fourth semi-finalist despite losing their game against Hong Kong. Owing to their superior net run rate, PNG pipped Hong Kong to the second spot in Group B, and a date with hosts Zimbabwe in the first semi-final. After the Presidential Order was issued, this much optimism from the head of state was surely uncharted territory for Zimbabwe and a positive for the team.
But many would have seen this a lot of external pressure of expectation. But the Zimbabwean public sets such high expectations for all their teams anyway. Naturally, the public was, once again, be expecting Zimbabwe to win the competition. But try as they Presidential Orders aside, the 'chokers tag' was generally expected to rear its ugly head.
But since the convincing 111-run victory over Singapore in their first game on Tuesday, Bulawayo has had a warm glow and the team must be feeling it every time they practice on the outfield in front of their fans ahead of every match. And this might be as much due to the manner in which the first qualifier was won – amid a Sikandar Raza Butt (now also known as 'Sibanda' Raza to his legion of Bulawayo fans) 87-run off 40 balls' barrage and in front of a celebratory if slightly under packed house – as the sometimes-available sunshine since the tournament began.
Against Jersey and sent in to bat, Zimbabwe had a shaky start and lost three wickets inside the Powerplay, with Jersey reducing them to 39/3. The onus was on last match's half-centurions, Sean Williams and Sikandar Raza to revive their innings and together they steadied the ship with a 52-run stand before Williams, who made his second fifty of the tournaments, was bowled by Dominic Blampied for a quick 39-ball 57.
Wickets continued to fall at regular intervals for Zimbabwe, with batters failing to convert their good starts until Luke Jongwe's fiery cameo of 29 from just 13 balls helped push his side's total to a respectable 146/8.
Then came Thursday. And the United States of America!
Zimbabwe won the toss and chose to bat first. Zimbabwe had a decent start, with Regis Chakabva (31) and Craig Ervine (11) putting in the shift. Sean Williams chipped in with a handy knock of 37, but it was 'Sibanda' Raza again who upped the gear for the hosts innings, smashing 7 fours and 5 sixes for a blistering knock of 82 in only 40 deliveries. This destructive innings helped the Chevrons reach a big score of 185/6 in their 20 overs.
So as the tournament progresses and nears the tail end of business, one fact remains clear to all – Presidential Orders were given and Presidential Orders were followed! To the letter in fact. –@RealSimbaJemwa