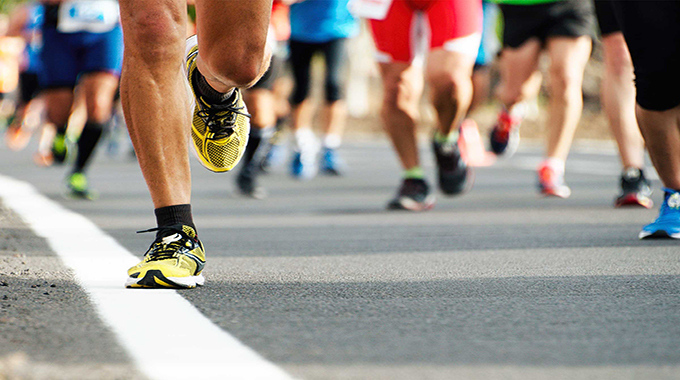 The Sunday News
Ngqwele Dube, Sports Correspondent
THE Bulawayo Marathon makes an entry into the city's running scene with the inaugural race set for Saturday.
The race titled "Bulawayo Marathon: The NSSA Run" adds to the increasing number of the athletics competitions that have emerged over the years in the city.
 Marathon Company, organisers of the race, press officer, Samuel Banda said they are ready to make a change to the city's running and fitness landscape as they bring an event that people can look forward to. The race has three categories, 21km, 10km and 5km. Banda said they were driven by the need to create a unique event that brings people together while allowing them to enhance their health through running.
"We want to bring people together under the banner of Bulawayo and put the name of the city on the athletics map. The race is aimed at bringing people through the medium of sport while encouraging a healthy lifestyle through keeping fit as running is not a one-day event but one has to practice," he said.
While NSSA are the main sponsors, Banda indicated that they have other supporting them financially. 
"Our title sponsor is the National Social Security Authority although we have several other entities partnering us in the event."
The race starts and finishes at Queens Sports Club. Banda said they are targeting both fitness enthusiasts and professional runners. Cash prizes are in store for winners of the 21km and the 10km races with the top five athletes in both races taking home monetary rewards. 
Banda also revealed there will be rewarding athletes in various categories that include the veterans, masters, grandmasters and wheelchair. The victors in the men and women's 21km races are set to walk away with $1 000 each with the runner-up taking home $600 and the third-placed athlete will bank $500. The winners in the 10km run will walk away with $500, number two gets $400 and number three will get $300.